Anti-pollution booms made of sheep's wool
Geolana is an innovator in the fight against oil-related marine pollution. Unfortunately, fuel dispersion in marinas is commonplace. The Acquatica marina in Alghero, Sardinia, presented us with an ecological way to fight this phenomenon. When large yachts and pleasure craft come to fill their tanks, it sets up an original anti-pollution barrier around the hull. In place of the traditional orange sausages, made of coated plastics, combined with dispersants, the port managers are installing all-natural white sausages manufactured by the Italian company Geolana. They are made of discarded sheep's wool and cork. Geolana transforms these materials into a homogeneous foam, similar to the texture of a sponge, which naturally absorbs hydrocarbons floating on the surface. After expressing it as a sponge in the appropriate containers, the barrier can be used again. With a unit length between 1 and 6 metres, the barrier is available in different diameters. The integrated snap hooks make it possible to combine several of them and to moor at the dock or pontoon in all simplicity.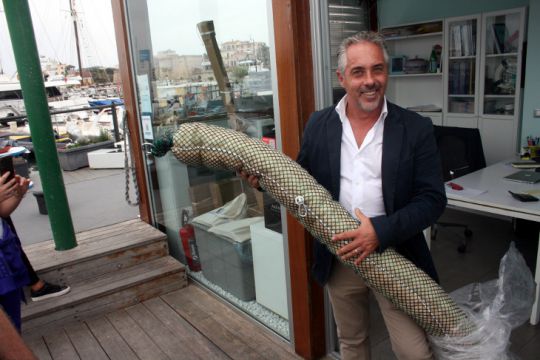 Various natural pollution control devices on pontoons and on board ships
In addition to the traditional floating anti-pollution barriers, Geolana produces other anti-pollution devices. In the form of a flat strip, 100% sheep's wool absorption devices can be installed on docks or pontoons. In addition to capturing hydrocarbons, they degrade them naturally. Positioned to keep permanently between 5 and 10 cm underwater, they remain effective for 3 to 4 months while being naturally colonized by marine flora. The bands effectively fight against point pollution and iridescence due to oils and petrol.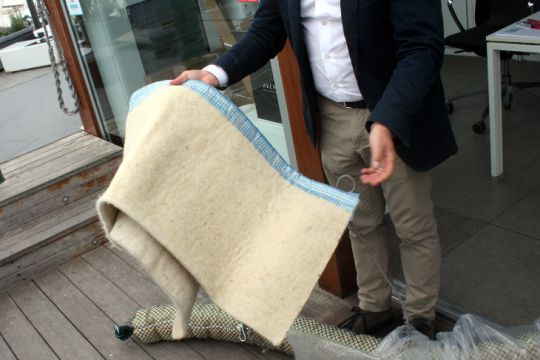 Geolana wool fabrics, also sold in square form, are also used to clean holds and machine rooms.