Dometic renames Oceanair blackouts
The Dometic Group, one of the largest equipment manufacturers in the yachting industry, announced the disappearance of the Oceanair brand at the Miami International Boat Show. Blackout curtains for portholes and deck hatches will now be marketed under the name Dometic Marine Blinds. This choice comes 2 years after the Scandinavian group bought the British company in February 2017.
A growth opportunity for former Oceanair products
The management of the Dometic Group sees the new trade name for its blackout curtains as an opportunity to expand its business and open it up to new markets. "The Dometic brand will open up the market for Oceanair products to a much wider audience," explains Peter Kjellberg, Head of Marketing for the Dometic Group. "Dometic has a strong presence in the marine and maritime market and with our extensive expertise in recreational vehicles and the hospitality sector, we are determined to bring Oceanair's premium designs to these new markets, new customers and new applications."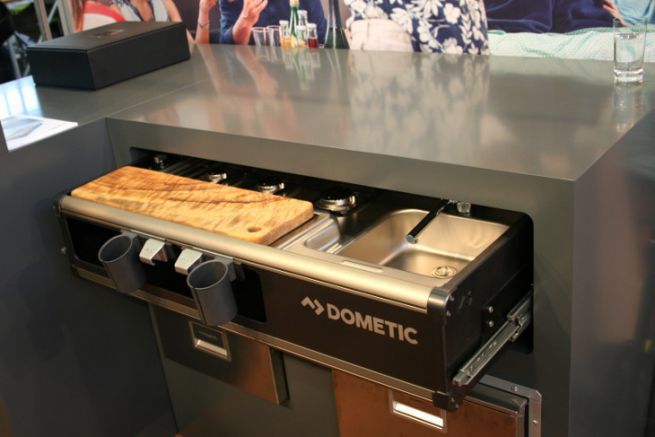 This choice comes in a very positive context for the Dometic Group, which has announced a 30% growth in 2018 compared to its previous year, brought to 22% by acquisitions, 5% organically and 3% by currency movements. The marine sector posted the strongest increase, +11%.
Continuity in Oceanair distribution in France
For Patrick Carro, head of Interdist, Oceanair's distributor in France, the announcement is the continuation of an approach that brings commercial and marketing synergies with Dometic. "We will continue to distribute the products with the same operation and collaboration. Blackout curtains remain a very different field of activity from fridges and air conditioning. There is a very different approach, with many refits and yachts for Oceanair. We will continue to manage OEMs. In addition, we are having discussions in terms of marketing synergy, for example at the Cannes boat show, to further enhance the visibility of the blackouters on our two stands"