An aluminium mast with integrated rail
The rocky mast builder AG+ Spars, based in Saint-Laurent-de-la-Prée, has been working for several years with the J Composites sailing yacht yard. Specialist in masts for dinghies and racing boats, the company produces aluminium and carbon masts. For the last sailboat of the Vendée manufacturer, the J99, which will be unveiled at the Nautic, it has developed a specific aluminium profile, the M 450, for which it has built a specific die. The section integrates a hollow rail for the mainsail in one piece, which allows the use of either trolleys or a luff tape. The dimensions are fully compatible with the widely used Antal batten carriage system. The yachtsman is thus free to change the system according to his sail and his sailing program.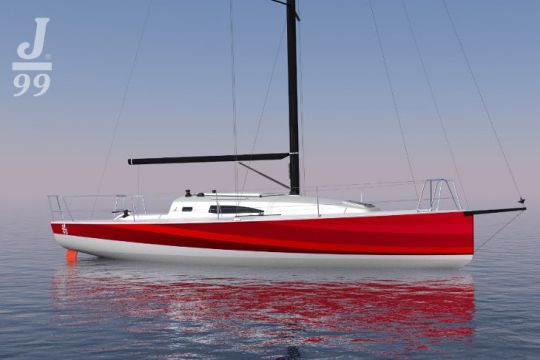 An economical, durable and lightweight mast
The M450 is intelligently located between the high-end carbon mast and a classic aluminium spar. The absence of assembly provides several advantages. It limits the weight and makes the solution competitive in terms of carbon performance. Without inserts, the risk of breakage, ageing and corrosion is reduced. This increases the durability of the mast. Finally, the use of aluminium as a material makes it possible to obtain a lower price than carbon. The new product thus perfectly matched the displayed program of the J99. Indeed, J Composites presents its new yacht as a "" yacht racer which is both accessible and efficient, which will satisfy all your desires, and will seduce you with its very attractive price "540"https://media.boatindustry.fr/boatindustry/29715/greement-mats-j-composites-2.jpg"360" The M450 profile is the brother of the M540 that we had already developed for J Composites. This first model is used on the J112, but also on the Tricat 30 aluminium version. The rail principle is a variation for monohulls of what is already being done for multihull wing masts. " explains Vianney Guilbaud, sales representative at AG+ Spars.