A wide offer around the rigging
The company Atelier Gréement was founded by Philippe Bérardo in 2008. The company operates in all the world related to the masting, from the spar to the standing rigging through the rope and accessories and peripherals such as furlers. "For the standing rigging, we install new masts for the first-fit yards, but we also do a lot of replacement for maintenance, every 5/10 or 15 years depending on the materials. When the mast is removed, we check the mast visually, using a method derived from our years of experience for aluminium spars and with outside experts for carbon composite masts. There is an essential advisory and supervisory task. As far as running rigging is concerned, a large stock of rope enables us to meet the majority of demands with seamanship, splicing, over-sheathing. Loop manufacturing is done on site. All hawsers and moorings are also available in our workshops" explains the founder.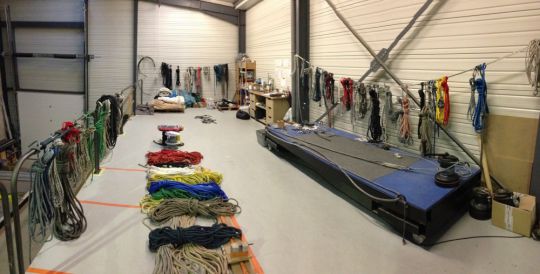 Modern and adapted premises
Based in Canet-en-Roussillon, Atelier Gréement has a workshop / shop of 300 m². Its traction bench and crimping tools allow it to manufacture its products directly on site, from rope to single-stranded cable. The riggers can fully prepare the mast in the workshop, before installation on the boat in the port of Canet-en-Roussillon.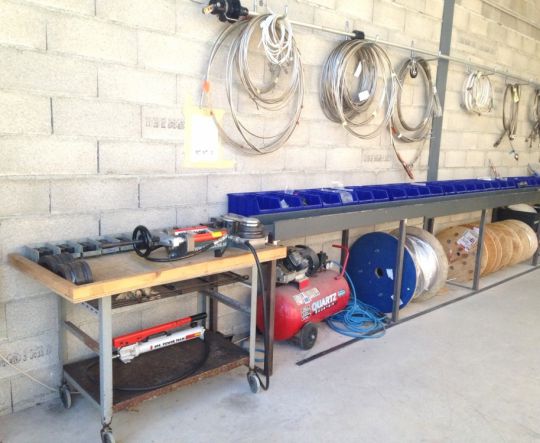 A 1500 m² park is dedicated to outdoor storage. The masts of wintering boats are stored alongside those awaiting installation work.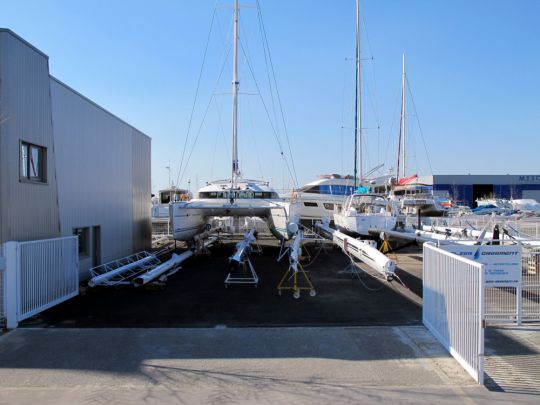 Rigging specialist at the heart of the Pôle Nautique of Canet en Roussillon
One of the founders of Nautipôle de Canet-en-Roussillon, Philippe Bérardo is involved in the development of the yachting sector in the region. Its infrastructures enable it to work on all sizes of boats, particularly multihulls, a speciality of the port of Occitania. "The 200 T travelift and its 12 meters wide can handle large multihulls. We have catamarans that come for big works, which we can answer together with the companies of the port. For these professional customers, we know how to welcome the crews and offer services that go beyond the technical aspects," emphasises Philippe Bérardo.