More and more pleasure boats
The metropolitan fleet of pleasure craft continues to grow, in the absence of an easy recycling solution for end-of-life units. It reached 1.014 million registered vessels. More than three quarters of them are motor boats, 90% of which measure less than 8 metres.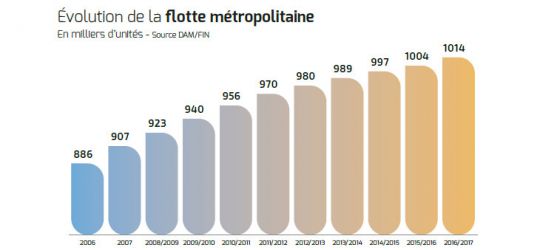 New registrations are increasing for the first time since the 2008 crisis. 12,585 new vessels were registered in 2016-2017, mainly motor vessels. Sailboat registrations increased by only 0.31%.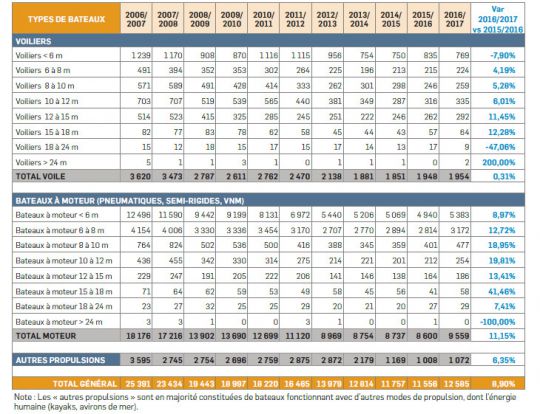 Brittany and PACA main home ports
New registrations are concentrated in Brittany and the PACA region, which together account for almost half of the new units.
French master boats at home
French shipyards are taking the lion's share of new registrations. 47.1% of the vessels entering the fleet are of hexagonal origin. Italy and the United States followed at 11.6% and 11.2%. All other countries account for less than 10% of new vessels.
Losing Opportunity
In parallel with the restart in the sale of new boats, the second-hand yachting market contracted. 61783 transactions took place in 2016-2017, i.e. a drop of -1.4%, mainly in the sailboat sector. All size ranges are affected. Brittany and PACA are the most active regions.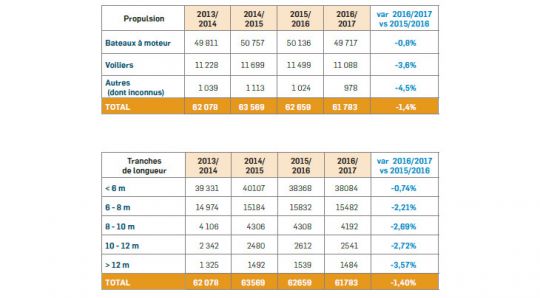 Retired urban recreational boaters
If the purchase of new boats remains mainly the prerogative of pensioners and company executives, the more modest socio-professional categories are present. More than one new owner in two (new and used boats combined) comes from an intermediate or retired category. Leasing companies are the largest registerers of new boats.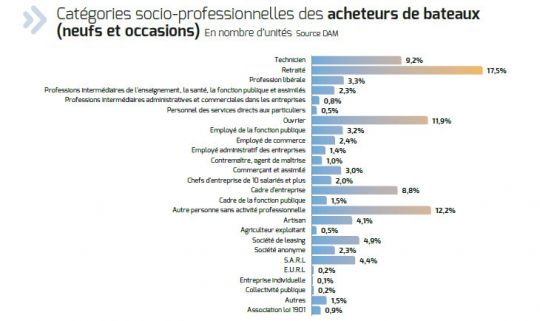 The number of boat licences issued remained stable after two years of growth, standing at 89,101, 80% of which were for coastal options. The Ile de France and Rhone Alpes Franche Comté regions, including Paris and Lyon, are the main breeding grounds for new holders, confirming the urban profile of boaters.