Franck Bernnardi has done a lot of chores in his life. Based in Vancouver (Canada), he met Laird Hamilton who offered to start designing and producing Paddle. We are in 2011 and this support is still in its infancy. Development is planned in California with the creation of a company, but visa problems force this"not even fiftieth anniversary" to repatriate the creation in France.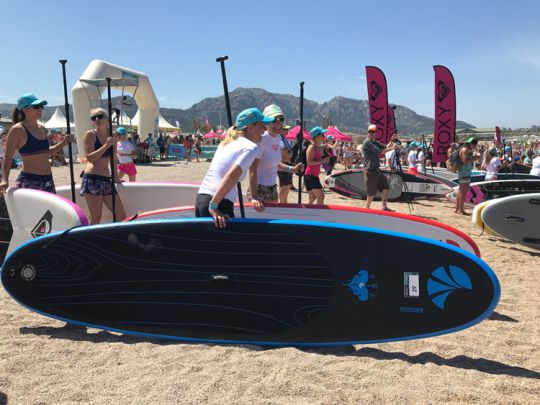 Rigid paddles for market entry
With two friends, trained by the famous clothing brand Oxbow, they launch Ecomoana whose headquarters will be in Cap d'Antibes, in the Mediterranean. Originally, the brand offered rigid composite paddles. From the origin of the brand, these paddles are chic and elegant, with a strong environmental dimension: in Tahitian, Moana means the ocean and Eco comes from ecological..
But the market is not ripe to welcome them. Too nascent with too little business, the brand struggles to find customers. Refusing at the beginning to propose inflatable paddles, here it is which takes the step 2 years ago, when a manufacturing technology becomes credible and especially qualitative.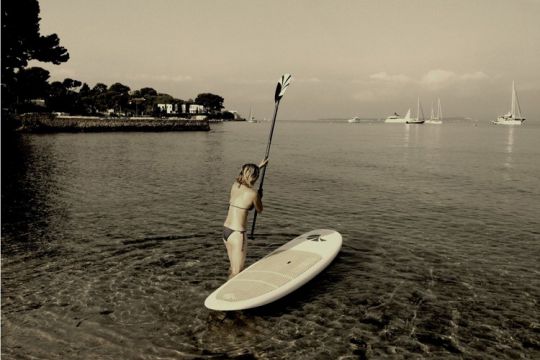 The mature inflatable
Today, the range of inflatable paddles has the same shapes as the rigid ones, with the same sizes and the same surfaces, but in inflatable. So more easily accessible and easier to handle when it comes to storing it in the trunk.
A practice far removed from board sports
Unlike many other paddle brands, Ecomoana does not seek to enter the world of surfing. For this brand, the paddle must allow to live an experience at a time or in a place. Unlike surfing, paddle is very easy to access. It requires neither technical nor physical skills, nor even sea conditions to practice it. On a paddle, the pleasure is immediate! Paddle is a sport for everyone and Ecomoana provides the support to practice it.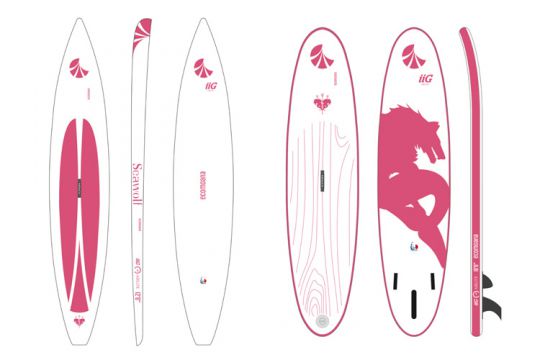 A simple range to follow
For that the range counts only 3 models. A paddle for the practice of ballade available in 2 sizes (10,6 and 12,1 feet) and a model more typical race of 12,6 feet. All models are wide to ensure good stability. With a hull shape designed not to lose too much speed. Fun and performance.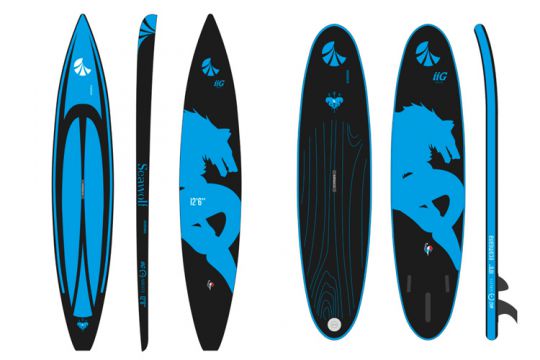 A very strong identity
For the identity of the brand, a big effort is made in the decoration of the board. An Ecomoana paddle stands out from the others. Not that it is fashionable, but that its look is timeless, a timeless identity. As a result, the brand's clientele is largely female, and are they probably more sensitive to design than performance?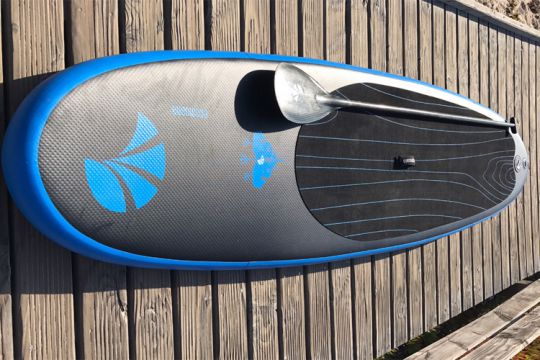 Available online
Franck Bernnardi believes in mass distribution. And to keep prices as low as possible, it limits itself to Internet distribution, so as not to burden costs with intermediaries to pay.