Big fight among the engine manufacturers in the very big powers. After the release last year of the Suzuki 350 (a V6 with a double propeller), and before Yamaha announced a 425 hp V8 (a bigger power than the 400 hp Mercury!), Mercury announced the release of a 250 - 300 hp on a V8 base too.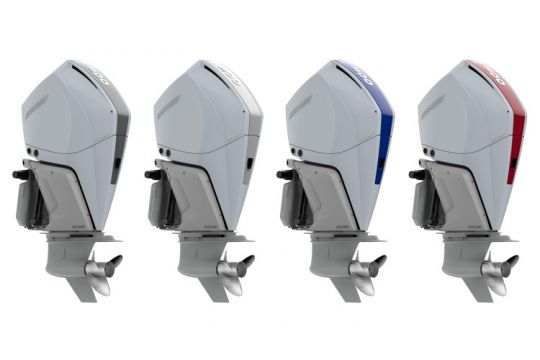 For Mercury, the 300 hp was until now entrusted to a 6 cylinders in line with a turbo. To increase torque, the American manufacturer opted for an 8-cylinder V-system. Building on the development of its newly introduced 200 hp V6 at the last Miami show.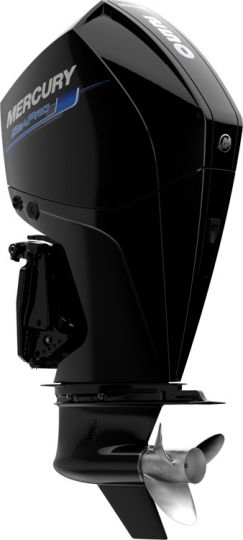 On the cylinder side, Mercury also hits hard with 4.6 litres announced. The biggest displacement ever installed on an outboard! If this very large displacement brings torque and limits consumption, not obliging to use its engine in the high revs, it should not burden the weight estimate.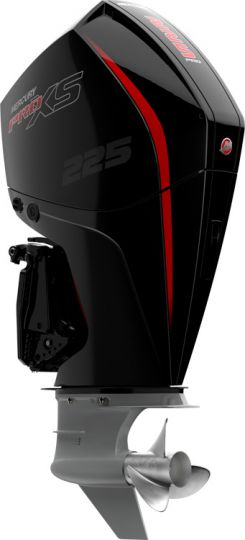 By using modern materials such as composite intake ducts, Mercury manages to make this new V8 weigh slightly less than the old 6L. A feat! Of course, this new engine will be dressed with the brand's new angular look already in place on the latest V6.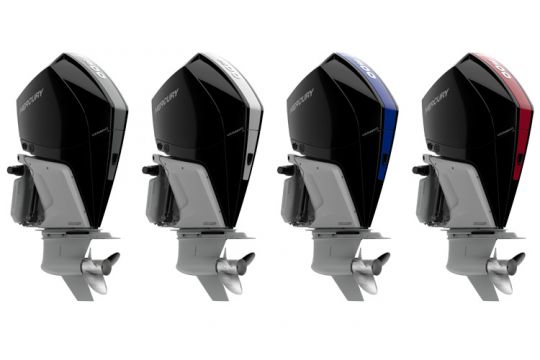 By playing on the reduction ratio and on the ranges of use (among others), this new V8 will be declined in many versions :
Pro XS 200 and 300 hp
Verado 250 and 300 hp
Seapro 225, 250 and 300 hp
Remember that the Pro XS range is intended for speed or sport fishing enthusiasts, the Verado for pleasure boating while the Seapro are intended for professionals who make intensive use of their engine.