A market for wooden rigging to develop
Launched two years ago, the wooden spars production activity of Grigoire Bois Morbihan has a future for its founder, Samuel Zambaldi, whose company Charpentier Marine Morbihan is also renovating complete boats. "Today, charter boats go to the Netherlands or Scandinavia when they have broken a wooden mast. Some yards in France that make boats build their masts, but there are no spars specialists. It may also be of interest to builders of plastic hull boats."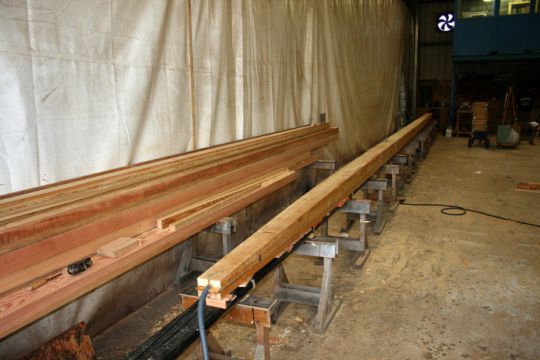 An R&D program for standard masts
To develop its rigging activity, which today represents 30% of the activity, Samuel Zambaldi is working to better understand the characteristics of these masts. With several partners, including the University of South Brittany, it has launched a 2-year research and development programme. The first phase consists in characterizing the different wood species and the finings. "Technical data from epoxy manufacturers are from tests on metal plates. They're not interested in wood! That's why we're testing," explains Samuel Zambaldi. The first tensile tests on the specimens are in progress.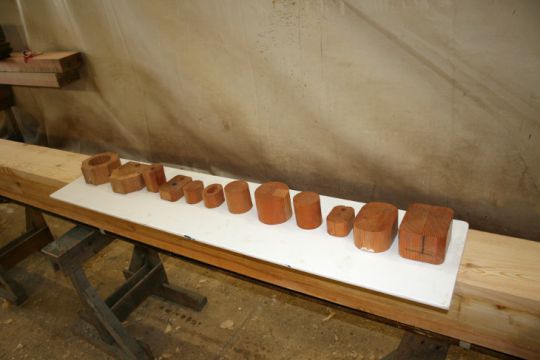 By then systematically studying the mechanical characteristics of different types of assemblies and sections, the objective is to obtain reliable values for numerical simulation software. Morbihan Wood Rigging can then develop a standard range of wooden masts with known properties.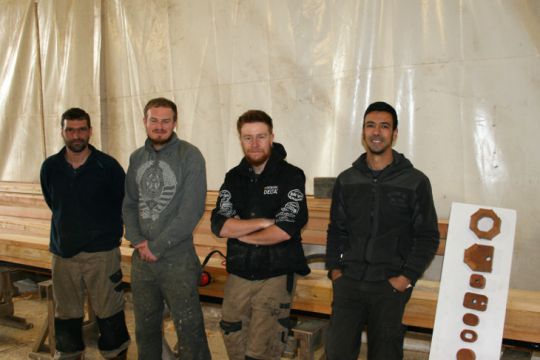 New buildings and tools
To date, the spars made by the Morbihan company are entirely worked manually. To develop the activity, the construction of new, larger and longer buildings to accommodate large masts will begin in June 2018 in the Kerran artisanal zone in Saint-Philibert. Delivered at the end of 2018, they will welcome new tools to mechanize the manufacture of masts. The company wishes to acquire a lathe to machine masts up to 30 metres long and 600 mm in diameter. Adapted overhead cranes will ensure handling.