PVC coating with teak look
The Dek King 2G is a"synthetic teak" manufactured in England by the Wilks company, specialized in liston extrusion since 1973. This PVC deck covering combines the appearance of teak with the lightness and easy maintenance of plastic materials. The second generation of Dek King products, it comes in pre-assembled panels and weighs 4.2 kg per square metre. This new generation, thanks to work on thermal conductivity, releases 30% less heat than the first Dek King coverings, for more comfort for the yachtsman.
10 colours are available, from natural teak to black and grey, thanks to a material dyed in the mass. The 45 mm wide slats are separated by 5 mm of black or white joint.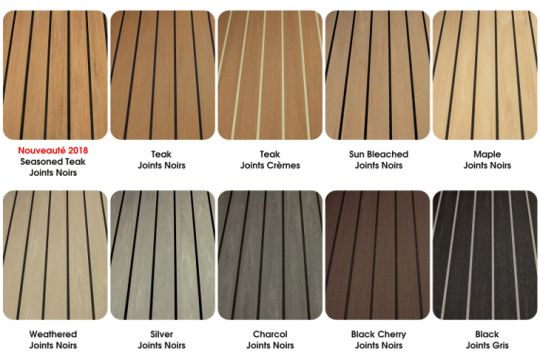 A service for professionals
Distributed in France by the Chantier Naval des Vénètes since 2006, the Dek King 2G is aimed at a clientele of professionals and is attracting more and more yards in the original equipment sector. The classic procedure is as follows:
Template capture on the boat
Assembly of panels in workshop
Laying on the boat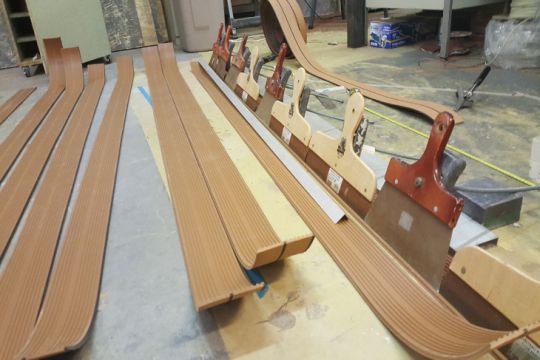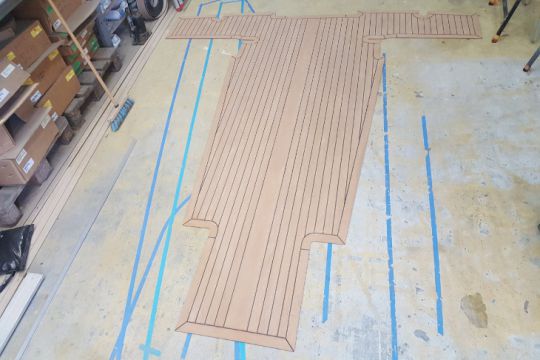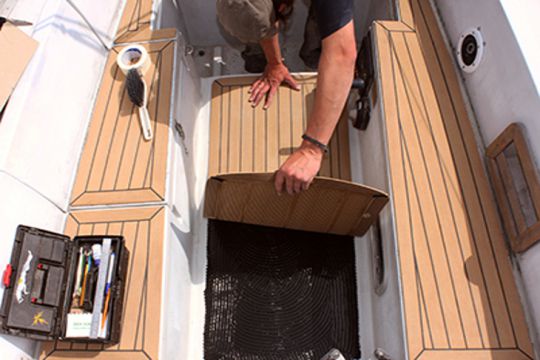 The service can be provided by the Chantier Naval des Vénètes or an approved installation network, whose development is continuing. For simple panels or building sites with a regular production, the survey of the templates and the gluing on the boat can be carried out by the customer.
Dek King is already used by yards of all sizes from Allures Yachting to Beacher or Tricat.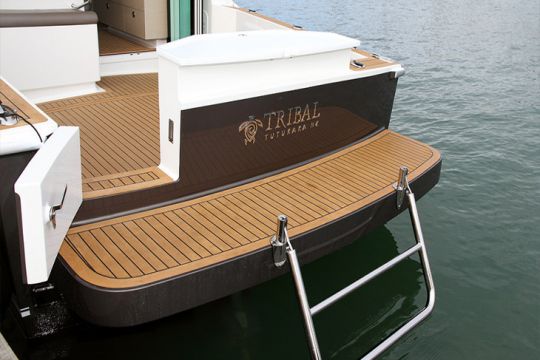 National tariffs
In order to simplify the offer for dealers, a price catalogue is already available for the main models of the major brands of pleasure boats. New boat sellers can thus easily offer the Dek King 2G as an option.
The average price of the Dek King 2G is 550 €/m² TTC. The complete cockpit trim of a Cap Camarat 7.5 CC, with contour battens around the panels, is 3675 € TTC. It will cost 3450 € TTC to realize the bottom of cockpit and the beach of bath of an Oceanis 45.