In 1957, the Pamir sank in the middle of the Atlantic. Of 86 sailors, only 6 survived. This tragedy marked Jost Bernhardt, a German whose company manufactured diving suits. This man became passionate about survival at sea and began to imagine lifejackets that were more effective than the foam bread wrapped in fabric available to the shipwrecked Pamir.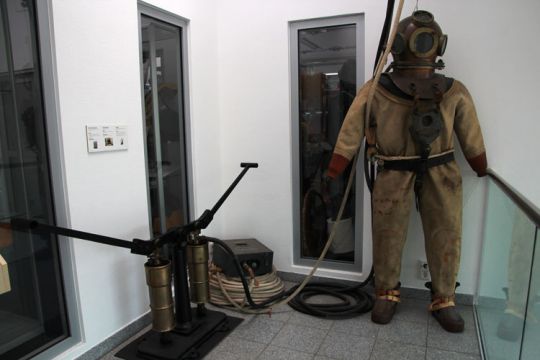 Josh started to carry out basin studies on the behaviour of shipwrecked people, especially when they lost consciousness. This research was published (1958/59) in the form of 2 volumes:"Lifejacket problems" and"Man in the aquatic environment" which have long referred.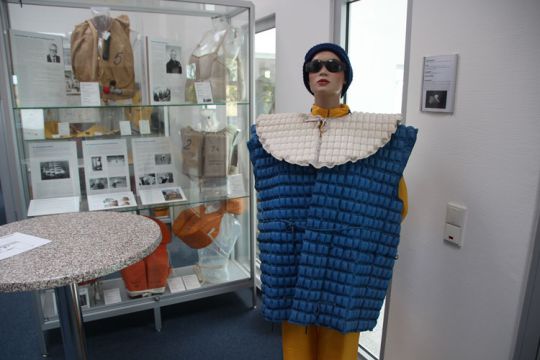 The first vest that leaves the airways out of the water for a shipwrecked person emerged from these studies. The water drop vest with buoyancy behind the head and volume of foam in front of the body.
Since then, the company has specialized in the manufacture of life jackets. After imagining the first truly effective lifejacket, SECUMAR products have always been pioneers. Thus the first vests with integrated harness, fleece collars and removable collars, a vest with a larger capacity of 220 N, the viewing window to easily check the condition of the striker... All these ideas that are now taken up by all the competition have found birth at SECUMAR.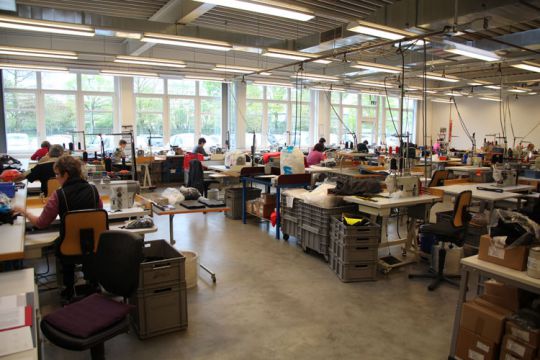 Between 100 and 120 people currently work at SECUMAR, an ISO certified company. It is approximately 30000 vests which are produced per year for a turnover of approximately 14 million euros. In 2004 the company moved to new premises to reorganize production. The company operates in 3 markets: yachting, industry and military (all the German navy has SECUMAR vests).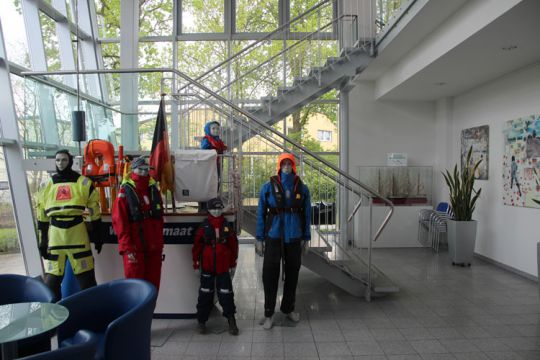 The company manufactures all the parts for its vests. Unlike the competition, which uses external strikers, SECUMAR manufactures its own striker, mouthpiece, salt tablet or safety belt type closure system. Of course, the manufacturing of the vest from its design through the seams and welding of the lungs, is done in the factory.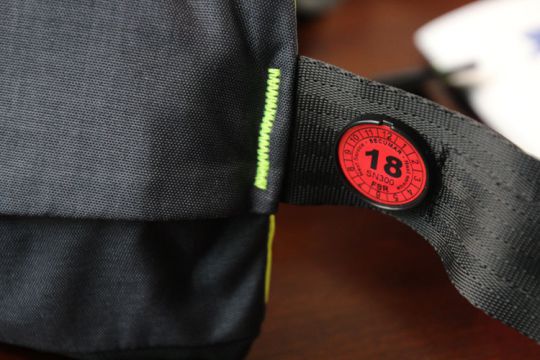 For complete transparency, by indicating the date of manufacture on the vests - date which influences the next revision - SECUMAR is obliged to work just in time, without stock. Indeed, no question of putting on the market jackets which already have one year of manufacture and whose revision intervenes as of the following year !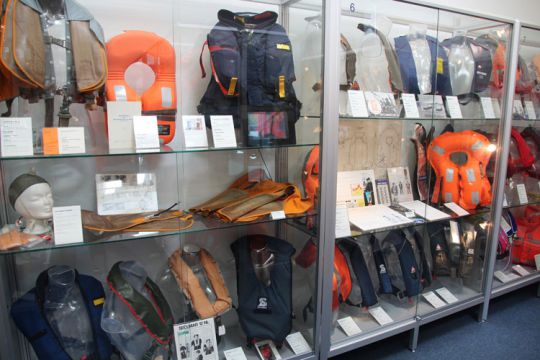 The passion for safety is really in the family genes. So much so that SECUMAR has dedicated a room to create a museum, inaugurated on the occasion of the company's 50th anniversary. This museum gathers the pieces collected during the life of the company. We have SECUMAR products but also competing brands. From a model of the vest on the Pamir to the last vest on board combat aircraft. A true pilgrimage on the history of the lifejacket that one can simply visit by making the request.
So if you're in the suburbs of Hamburg, don't hesitate to make a stop. It is worth the detour...
Find here, our visit of the SECUMAR lifejacket production plant.