New graphic charter
Raymarine will officially present its new logo at the Miami Boat Show. Same color and typography rather close, the change remains limited. In its press release, the brand states that it wished to preserve"the specific and recognizable visual of Raymarine's emblematic logo", while displaying"a more modern appearance that evokes the notions of energy and dynamism". This new image will begin to be used for all the brand's marketing activities and products in 2017.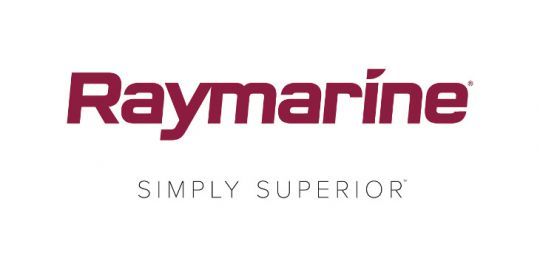 High-end repositioning
Raymarine also has a new slogan:"Simply superior". The brand is announcing colour with this bold statement to say the least and wishes to set itself as a reference in terms of quality and innovation.
Travis Merrill, Vice President and General Marketing Director of FLIR, owner of Raymarine, is delighted with the brand's new graphic identity. "Raymarine's new logo, aesthetics and slogan illustrate our commitment to innovation and creating leading electronic products for the marine industry
Favourable economic conditions
This evolution is taking place in a favourable context for the FLIR group, which announced an 8% increase in sales in the fourth quarter of 2017, reaching $474.7 million. Marine activity represented $38.3 million, up 6%.