A job with passion
Julien Bertho created ATM Communication in 2013. Started in parallel to his work at MC Technologies, the specialist in marine electronics and computing, it is above all at the beginning a passionate activity for the creative. The work has continued to grow and now occupies a large part of the time of its creator, who is also involved in the Epsealon company, which is active in the sale of underwater hunting equipment.
Graphic design and events
Julien Bertho has a good knowledge of the nautical industry thanks to his previous jobs. He offers his services in graphic design to companies in the yachting sector.
In the context of events, ATM Communication offers the creation of visuals for boat covers, as well as the graphic design of stands for trade fairs. The company also provides all the small marketing accessories necessary for the event.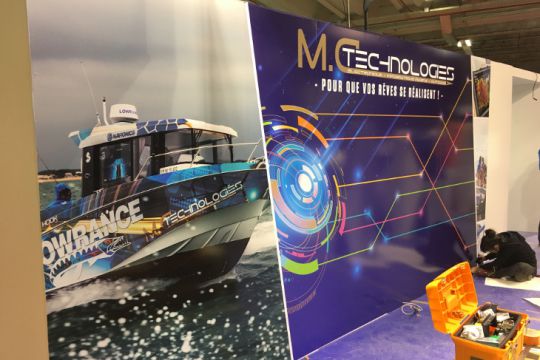 ATM Communication also offers the creation of catalogues for marine equipment manufacturers.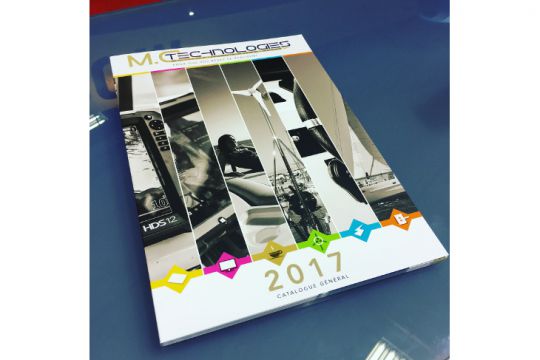 Resumption of covering installation
Following the cessation of the activity of its subcontractor producing coverings, ATM Communication decided in January 2016 to take over the employees of its partner. The structure produces, prints and applies the large-format adhesive supports on the boats itself. A new dedicated workshop has been organized.
Renowned customers and express development
In 3 years, ATM Communication has gained the loyalty of important customers in the sector. The company is covering the boats for the Barracuda Tour de Bénéteau and is working with Suzuki Marine on the covering of outboard motors. She also makes catalogues for Sunway and Mecanorem.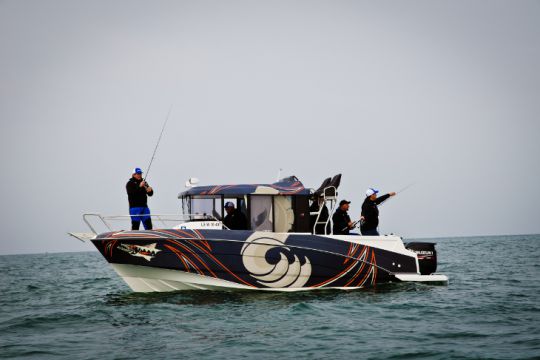 The turnover of the company, which employs 3 people, is more than 100 keuros. The success is beyond expectations as it is more than double the forecast set at the resumption of the production of the coverings. Enough to look to the future with confidence.