Born out of ocean racing
Outils Océans will celebrate its 30th anniversary in 2017. The company was founded by skipper Vianney Ancellin in 1987 as an ultra-light textile tool box. The use of textile, coated with PVC, quickly became the trademark of the company whose lightweight equipment has seduced the world of ocean racing. Resistance and weight soon attracted interest from other sectors. Boating today represents only 10 to 15% of the turnover of Outils Océans, also active in industrial textiles, mail and professional storage.
The company currently employs 26 people.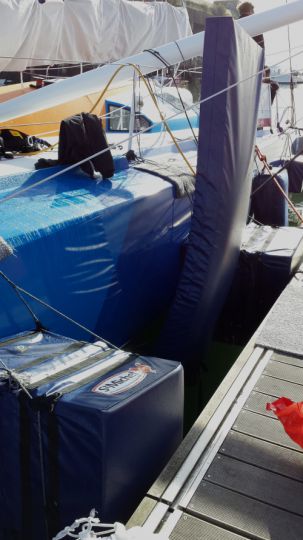 Fenders and foil guards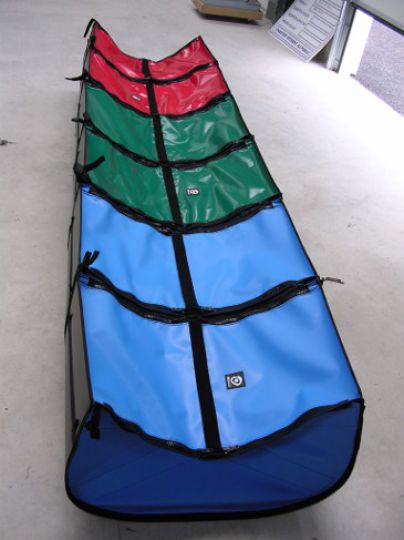 Matossing bags
New products and technical development
By working on the materials and the amount of coating, Outils Océans continues to optimize its existing products. End leases, fenders, storage bags and deck fittings have benefited from weight savings of up to 40%.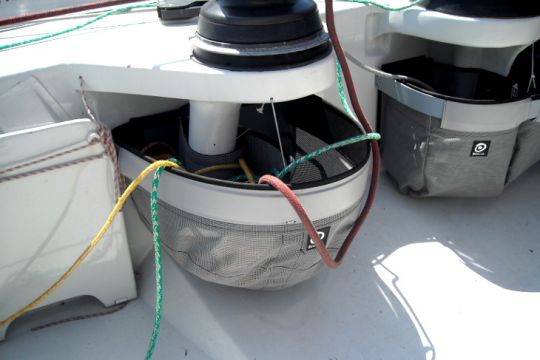 Tailor-made Baille
In addition to custom products for ocean racing, Outils Océans develops new products. In particular, the brand is relying on its flexible, rigid Magic Reboard ladder, the only one that currently meets the new ISO 15085 standard on man overboard recovery systems, due to be published in early 2017.
Reconciling racing and pleasure
If ocean racing allows Outils Océans to develop its new products, the brand is also aimed at yachtsmen and shipyards.
Since its acquisition in 2012 by Tristan Poder, Fabien Le Sciellour and Marine Laot, 3 executives of the company, the brand is marketed to the general public by distributors. Boaters will find Ocean Tools products at shipchandlers.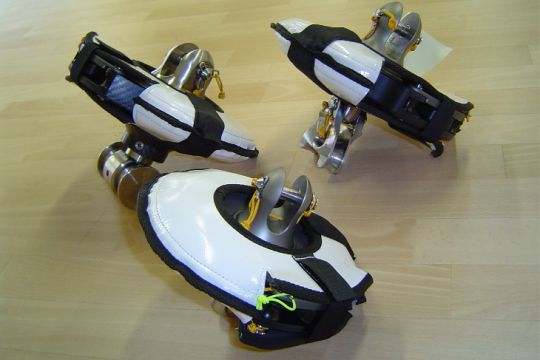 Furling protection
Outils Océans also works in original equipment. Some shipyards offer the brand's equipment on their new production boats. They can also be found on some one-offs.
International development
Outil Océans' good reputation is beginning to attract international attention, particularly in the Nordic countries. Export accounted for 10-15% of boating activity in 2016 and its share is expected to continue to increase.
Pioneer of textile storage in the nautical industry, Outils Océans still seems to have a bright future ahead of it...