Yves Lyon-Caen, president of FIN gave some trends on the nautical market, for the coming season. He is rather optimistic, but cautious about the financial health of boating "We have to wait until the end of the Nautic to see trends, because it is one of the three major French boat shows that make up the boating industry", explained Yves Lyon-Caen.
Overview of the Autumn fairs
Before we can assess the past and upcoming boating season, we must wait until the Nautic, the industry's first winter show, is over "Between 60 and 70% of the nautical industry's turnover is made between the three French boat shows, namely Cannes, La Rochelle and Paris, so they are very important shows, with a certain value and quality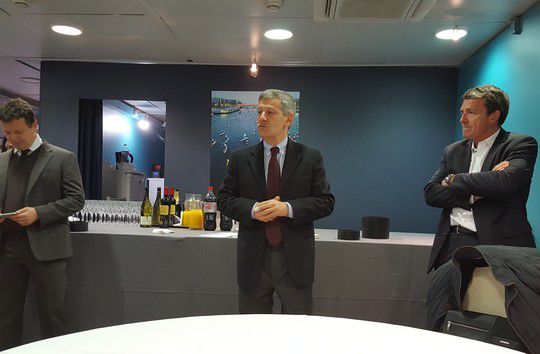 The nautical season started with the Cannes Yachting Festival which took place in the south of France in September 2016 and which proved to be rather active and favourable. Followed the Southampton Boat Show This Anglo-Saxon show was much awaited with the Brexit "It should be known that at one time it was a more important fair than that in Düsseldorf" said the Chairman of FIN.
The Salon du Grand Pavois in La Rochelle was well oriented, as were the Italian and Spanish exhibitions of Genoa and Barcelona (Salone Nautico Genova and Salone Nautico Internacional de Barcelona) which were good shows.
The events that took place in Turkey had a strong influence on the nautical market and therefore the Istanbul Boat Show has been a bad living room "Growth is certain but will it be higher than last year? I don't know yet. In any case, the trend shows a foundation of growth" concluded Yves Lyon-Caen