Know-how and feedback
New Zealand-based Fastmount, a leader in panel fastening systems, has been active for years in the boating industry, for which it was originally created. Today it is distributed in France by Domarine. Following feedback from boaters and yacht crews, evoking the tedious operations of setting up and storing the external saddlery, depending on the weather, Fastmount decided to develop the new TC 06. After the positive feedback of the prototype at METSTRADE 2015, the company partnered with the upholsterer Boat Cover Company to develop the product for six months.
Simple, robust and fast
The fixing device consists of two plastic parts to avoid any risk of corrosion. The first, triangular, is sewn to the cushion. This is a female clip with three locking tabs. The male nipple, only 20 mm high, is screwed to the boat.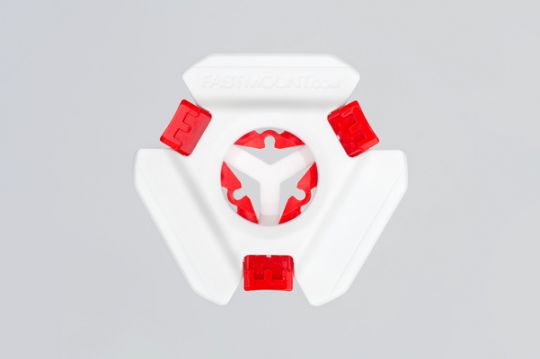 Female piece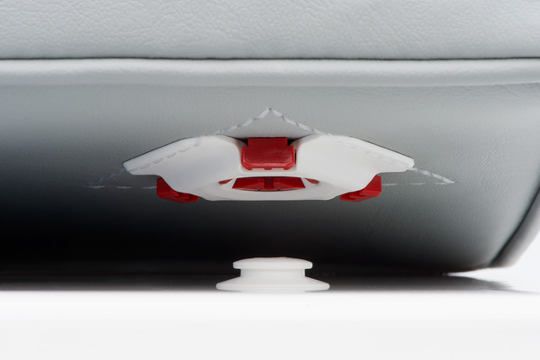 Fastening
The shape of the parts allows easy centering, for an always identical positioning of the cushions. To ensure that the saddlery is maintained, even in windy conditions, the clips are unlocked manually. A tool is provided to reach remote clips.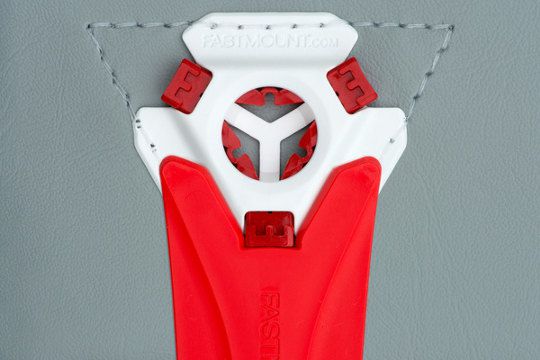 Unlocking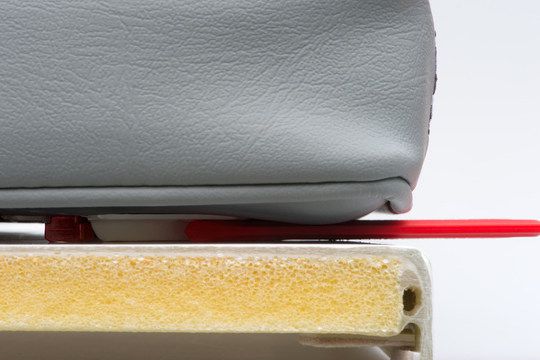 Unlocking
For Fastmount Director Gregg Kelly, the key benefits of TC 06 are"simple use, simple removal or replacement of cushions, and corrosion resistance".