With the creation of the company France Antifouling which distributes it, the English brand Flag arrives on the French market. Flag has been recognised by boaters across the Channel and has shown the quality of its products in comparative tests.
Founded in 1939 by Charles W. Wastnage in Leyton, East London, the company first specialised in home paint. Successive moves have seen the company set up near the Crouch River, known for its high sediment content. From there started the nautical activity and the development of a range of antifouling under the Flag Paints brand.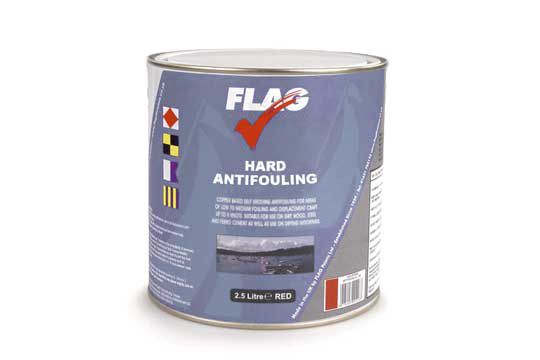 The products are distributed in 3 antifouling ranges: erodable, hard matrix and mixed (between erodable and hard matrix). The particularity of these products and to have a very high dry extract. The percentage of solvent is quite low so that 75% of the paint applied remains on the hull. A formulation that allows only 2 coats to be applied and therefore saves on the product.
As far as prices are concerned, the prices charged are significantly lower than the competition. Flag antifouling is offered at around 25% cheaper than the major brands known in the sector. According to the tests carried out by our English counterparts, the effectiveness is conclusive.
Flag antifouling is available directly from the company France Antifouling via its website which has set up a transport solution with the company DPD which agrees to transport this type of paint classified"dangerous".