Evinrude Engine Production Shutdown
The Canadian group BRP indicated in a press release dated May 27, 2020, that production of Evinrude outboard engines has ceased. Manufacturing of E-TEC and E-TEC G2 engines at the Stutevant plant will cease. The industrial site will be redirected towards new projects dedicated to nautical activities. " Our outboard engine business has been severely impacted by the Covid-19, forcing us to cease production of outboard engines immediately. This business segment was already facing challenges and the impact of the current environment forced us to stop production of outboard engines immediately "says José Boisjoli, CEO of BRP. More than 650 employees are expected to be impacted by the decision, the press release says, without further details.
An agreement with Mercury Marine for BRP Group boats
The leader outlines the strategy of the Canadian Outdoor Recreation Group. " We will focus our efforts on new and innovative technologies and the development of our boat brands, where we continue to see the potential to transform the on-water experience for the consumer. "An agreement has been reached with Mercury Marine for the original equipment supply of outboard engines to the group's boats, the Alumacraft, Manitou and Telwater brands.
Alumacraft production should also be scaled down and concentrated on a single site, in the interests of productivity.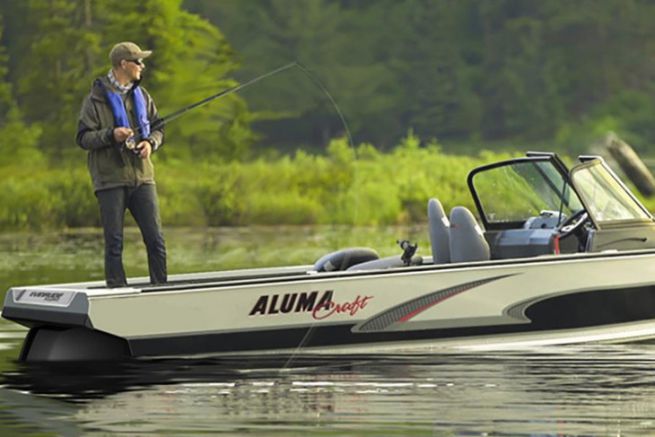 What future for 2-stroke speedboats?
We have not been able to contact any Evinrude brand officials at this time. While the press release states that BRP intends to honour manufacturer warranties and continue the production of spare parts, the demise of the last major brand of 2-stroke engines in the recreational boating market marks a turning point. Evinrude claimed high environmental performance for a technology that is often decried in this respect. BRP says it is continuing its development projects with the Project M pontoon boats and the "invisible" engines of the ghost project . Will it be a 2-count?
The news should also reshuffle the engine distribution charts. Are we moving towards closer network ties between Mercury and former Evinrude dealers? While Evinrude's market share in Europe remained limited, the brand remained strong in the United States and Canada.