Sail Solution becomes Quantum Sails Lorient
The sailmaker Sail Solution, based in Lorient, joins the network of the American brand Quantum Sails. It takes over the exclusive distribution of Quantum products for Southern Brittany. The brand had 2 sailboats in France, exclusively in the Mediterranean. "Sail Solution has made an agreement with Quantum Sails who wanted to expand in Europe and particularly in France. We have exclusivity for South Brittany and in the absence of a distributor for the rest of the Atlantic, the English Channel and the North Sea, we will also sell Quantum sails there to develop the brand" explains Antoine Martineau, Sail Solution's manager.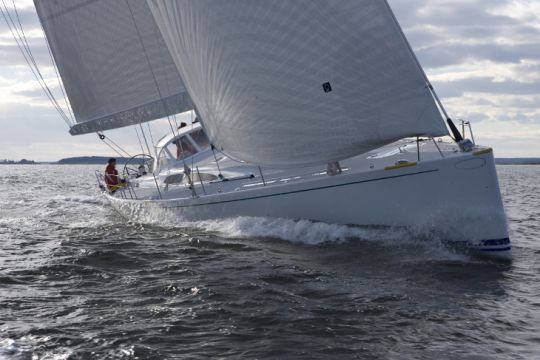 Developing in ocean racing
Sail Solution, active for several years, has built up a local clientele in the manufacture and repair of sails for yachtsmen and club sailors. In addition, the So Sail brand, also managed by Antoine Martineau, sells sails on the web and through the Uship network, the manufacture of which is subcontracted. "It is our traditional sailmaker Sail Solution that makes the agreement with Quantum and will become Quantum Lorient. It will be able to use Quantum technologies and membranes. The aim is to attack the offshore racing market, in Mini 6.50, Figaro, Class40 and Multi 50. In Imoca, Quantum equips Malizia, which is based in Lorient. It's an interesting poster for us," rejoices Antoine Martineau.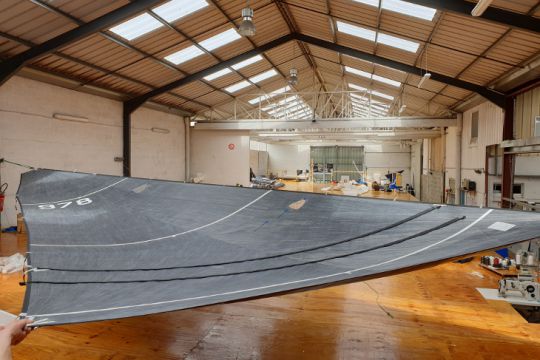 Commercial and technical synergies
Sail Solution will collaborate with Gildas Dubois, sail designer for Quantum Sails, based in Vannes. "Gildas is the project manager on the Malizia case. He is historically the representative of Quantum Sails in France. He gradually specialized in the technical part. We really do complement each other. He's going to bring us his network in ocean racing and his technical knowledge. For our part, we're going to take over the commercial part and use our flooring and infrastructure," summarizes Antoine Martineau.
Sail Solution currently employs 8 people, including 2 for the saddlery activity. Its new brand should accelerate its development. After the return to Lorient of North Sails and Incidences, the port of Morbihan and its ocean racing market is whetting the appetites of the big sailmakers.