A trailer with autonomous connection
The designers of the Swedish company Semcon have created a new generation trailer concept. Equipped with a camera and a positioning system, it allows the automatic connection of the coupling to the towing vehicle. Once 2 meters from the trailer, the driver of the car passes the relay to the Automatic Trailer Connection (ATC) device, by clicking on the auto function on the dashboard. The wireless connection allows the tractor vehicle to be correctly positioned in relation to the trailer mast. The plug at the end of the mast is inserted into the female housing integrated into the vehicle's bumper, allowing power to be supplied. A mechanical locking system completes the device, while a flexible connection in the bar ensures sufficient degrees of freedom for the trailer. The jockey wheel retracts autonomously.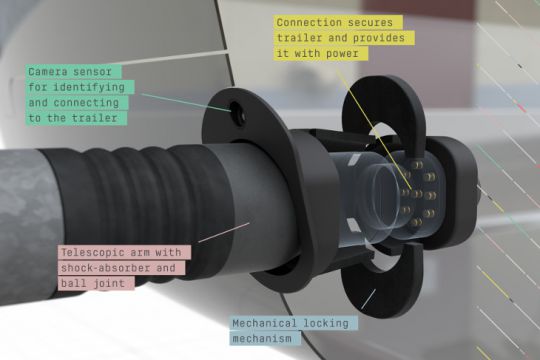 A transformable innovation for the yachting industry?
The concept of ATC was born from an initiative of Semcon as part of the Add Perspectives program. The aim of this project was to give women a more important role in the "technological" industry. A study detected the problem of trailer coupling as a brake on their use, especially among women. "This survey shows that 50% of people prefer not to use a trailer at all and, of these, 70% are women," Semcon explains. ATC therefore meets this need. For the moment, it is only in the concept stage. "We have exchanged with many car or trailer manufacturers, but the concept has not yet been sold," says Ida Borenstein of Semcon.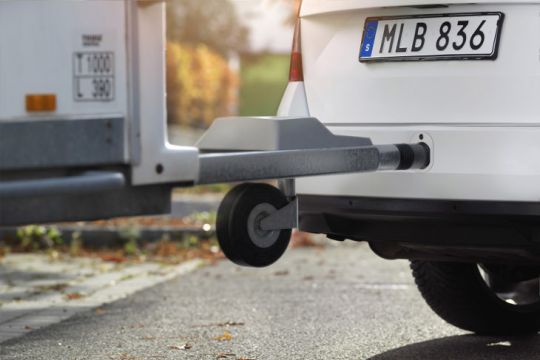 If the loads considered for the study correspond to transportable boats or horse trailers, the robustness aspects may still be an issue for adaptation to pleasure boating. Integrated electrical connections can be problematic in the marine environment, while the necessary internet connection for dialogue between trailer and towing vehicle may be lacking in isolated launching sites. It is also necessary to rely on a high-end vehicle with an automatic gearbox to which the specific connection has been adapted. If the concept can seduce, its adaptation to pleasure boating may still be a long way off.