European Boating Industry, the European structure grouping the national associations of the nautical industries, has renewed its leadership. Jean-Pierre Goudant, elected president on June 3, 2019, gives us his vision of EBI's role and the issues to be addressed.
Can you remind us of your roles in French and European boating before your election?
I was a member of the Supervisory Board of the Bénéteau Group until the change of status last February (Editor's note: The Group became a public limited company with a Board of Directors on that occasion). I was also vice-president of the Fédération des Industries Nautiques and I remain vice-president of Nautic Festival SA (Editor's note: the structure in charge of the organization of the Nautic de Paris), in charge of leading the strategic committee. I joined EBI at the request of Yves Lyon-Caen when he was Chairman, as a member of the Executive Committee. Piero Formenti's term of office as Chairman was coming to an end after 2 years, renewable once. At the request of my peers, I accepted to take the position.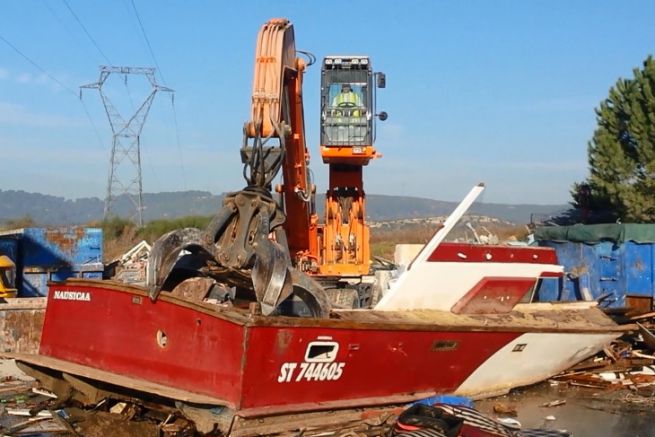 What is your roadmap for EBI?
EBI has had its ups and downs. EBI needs to be closer to the European Union authorities in order to follow up on issues. We need to reconnect with DG Mare and give more visibility to EBI. We need to be recognised as the official voice of yachting and the boating industry in Europe, and do more lobbying.
What concrete measures are being taken? Do we need more members?
On the one hand, there is a need to improve harmonisation between federations by better relaying information and sharing initiatives and results within EBI. The association was originally created around the 5 major federations of Italy, France, UK, Germany and Spain. The United Kingdom left and other small federations, such as in Scandinavia, left us after the 2008 crisis and financial difficulties. Some have come back and others are interested. We are going to continue our prospection with the aim of winning back. This is important for our weight in discussions with the European authorities.
What are the main upcoming topics for EBI?
There is a review of the RCD (Editor's note: European Boating Directive) coming up. We initiated it and it is important that EBI implement this review. End-of-life boats are also an issue. For example, it is necessary to make other federations aware of France's actions in this area. We are also going to work to improve our market studies and statistical monitoring. Finally, a complete reorganization of EBI is underway. We are looking for a new person as Secretary General.