New buildings for Incidence Sails in La Rochelle
Installed near the port of Minimes for several years, the Incidence Sails sail factory in La Rochelle will soon be moving. The company is having a new 3,000 m² building constructed near its sister company Incidence Technologies, which manufactures and develops materials for sails in Périgny, a suburb of La Rochelle. " We will have a 1500 m² floor in one piece, i.e. 50 m x 30 m and 70 metres diagonal. Above, there will be 2 levels of 700 m² for the preparation and cutting operations before the final manufacture of the sail "says Eric Ohlmann, Managing Director of Incidence Sails. The whole operation represents an investment of 3 Meuros for the company which should move into its new premises in January 2020.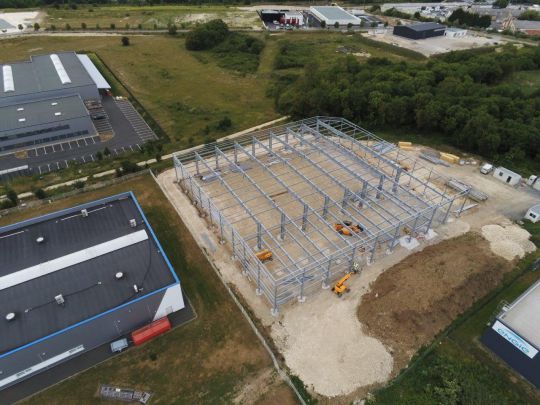 A new, more comfortable and ergonomic sail area
Incidence Sails' entire sail production in La Rochelle will move, freeing up the premises of Les Minimes, where the company was only a tenant. The new tool has been thought to optimize the work. " We will certainly gain a hundred square metres, but above all we will gain in functionality, with the floor in one piece. Today, the floor was in 2 parts with posts, which is not ideal for handling large sails. We have also rethought the ergonomics of the workstations for the comfort of the employees "explains Eric Ohlmann.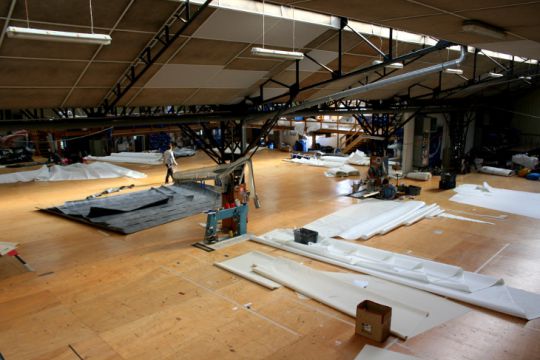 Recruiting Master Sailmakers
Eventually, the new floor will allow the company to employ between 60 and 70 people with 2 shifts in 2/7. Incidence Sails is therefore planning to hire staff in the coming months and is working on the training aspect to ensure the long-term future of the sector. " Today, there are 40 people in pure production in season. Our goal is to increase to 45/50 by the end of the season and a dozen more next year. The problem is that there is no real training, apart from the "Ateliers de l'Enfer" (Hell's Workshops) which do not provide enough people. We are working with the region to set up a course. "says the head of Incidence Sails.
Reflection on the repair of sails at Les Minimes
Leaving its current site, Incidence Sails moves away from the marina and pontoons. The sail repair service could be affected. " We are thinking about the possibility of taking a room with a partner on the port of Les Minimes to make small repairs. This is not clear-cut. "concludes Eric Ohlmann.