Launch of consultation for a land-based port in Lanester
Lorient Agglomération has published a call for tenders for assistance to project owners for pre-operational studies for the development of a land-based port on the Rohu site in Lanester. The 12-month port engineering consultancy mission is scheduled to start in September 2019. The community's objectives are to create a platform with a minimum of 200 boats equipped with containers for boating professionals, a handling and careening area of 3500 m² and to install a 75 T dock with a lift and a fixed crane for small boats.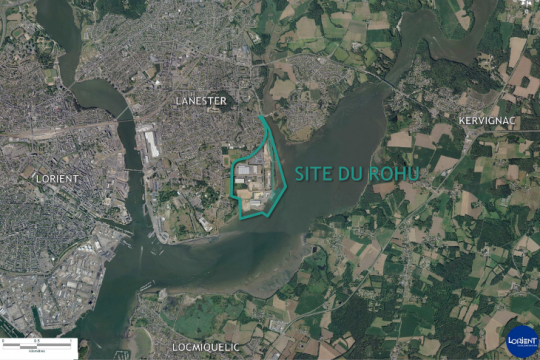 Responding to a shortage of space for yachting in Lorient's harbour
Sellor, manager of the marinas of Lorient, currently manages 3200 places for boats in the water for only 500 places ashore. This imbalance overwhelms the fairing equipment. It prevents the growing demand for long-term shore berths for multihulls and monohulls over 12 metres in length from being met. The new site would allow Sellor to satisfy these boaters and develop more mixed offers combining land and dock spaces in season.
When asked, the Sellor did not wish to communicate more fully on the approach, in order not to predict the results of the official consultation.
Boosting the Rohu site
The Rohu site in Lanester has more than 2 hectares that can be converted with direct access to water. In the vicinity of the civil shipyard, and far from homes, the integration of a technical platform for boating will not create any neighbourhood nuisances. The community also sees this as an opportunity to develop the activity of companies in the yachting sector in Lorient.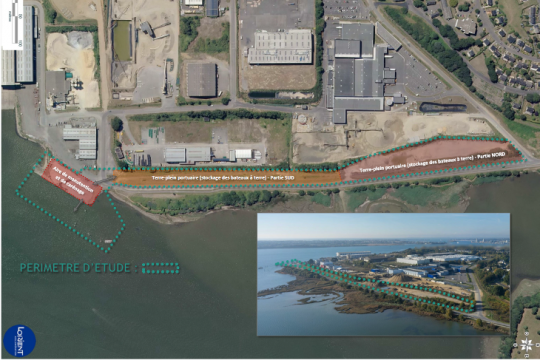 Validate the relevance of a technical nautical zone
The first mission of the selected service provider will be to establish an inventory of fixtures and fittings to fully understand the integration of the site to be developed into its environment and to provide a physical, economic and environmental diagnosis. He will then have to make general proposals for the development of the land-based port of Rohu.
In a 2nd phase, it will carry out preliminary studies and propose one or more technical, architectural, siting and integration solutions for the project.
In the last step, the contractor will prepare a report of the preliminary studies on the basis of the scenario adopted by Lorient Agglomération for the development of the land-based port of Le Rohu.
Tenders must be submitted before 1 July 2019.