From "Plastimo on the fishing port" to Lorient La Base
When Plastimo was founded in 1963, fishing was still flourishing. The company settles between the Keroman area, near the fishermen and the military base. "We used to say Plastimo, on the fishing port. The building was facing him," explains Cathy Millien, the company's communications manager. As the company grows, the fishing industry is undergoing significant transformations. Plastimo remains anchored in Lorient and participates with the pioneers in the growth of yachting. In 2008, the company was one of the first, along with skipper Alain Gautier, to invest in the former submarine base. She filled the pits of old abandoned naves to set up her logistics base and took her place in what became Lorient La Base, a national and international centre for water sports.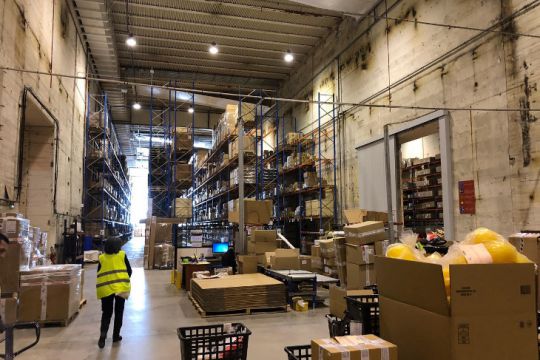 Plastimo logistics platform in the former submarine base
Plastimo rafts in Plastimo Romania
At the end of the 2000s, Plastimo had to find a solution to reduce its costs in the face of competition from Asian rafts. The company chose to set up in Romania by buying land and building its own factory. "We didn't really want to go to Asia because we still had a lot of patented elements like our percussion head for inflating rafts. We wanted to keep flexibility for the season and not have to make a single big order at the beginning of the season. Hence our desire to be closer with more control because there was too much at stake for safety and our brand image." Today, a weekly truck links the Plastimo site in Romania to Lorient where all the rafts are finalized. The Romanian factory, certified ISO 9001 like the one in Brittany, has 80 employees.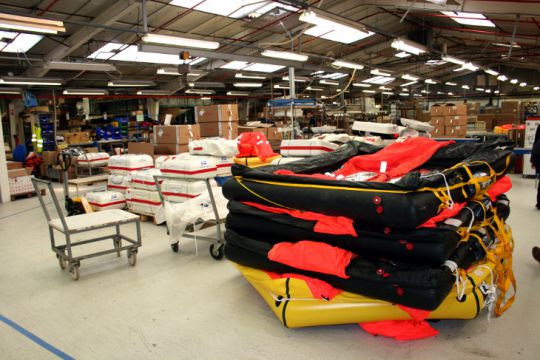 Plastimo Raft in revision
Renewed anchorage in Lorient
Although the sewing of rafts has been relocated to Romania, Plastimo retains an essential part of its activity in Lorient. 100 people work there, joined in season by 30 additional employees. The company assembles its compasses and produces moulded parts such as its air bags or Topoplastic rules. Research and development, as well as the prototyping of new products, take place in Lorient. "The entire process up to approval is done here," confirms Cathy Millien, whose marketing team is also on site.
Administrative teams are expected to move from their current obsolete offices to new premises in 2020. "There was a desire to stay in Lorient and in the Lorient environment of ocean racing. It is a nice sign of Alliance Marine's confidence to invest in Plastimo on Lorient La Base."