A new sailmaker in Lorient
The Incidence Sails group has announced the opening of a new sailmaking facility in Lorient, in parallel with the creation of a pole dedicated to sails for offshore racing boats. With a surface area of 400 m², the new buildings should be built at the entrance to the Lorient-La Base site by the end of 2019. They will house a service floor, offices and meeting rooms.
An offshore racing centre will be set up, bringing together Philippe Touët as coordinator, supported by two draftsmen (Maxime Paul and Ronan Floch), two sales representatives (César Dohy and Thierry Monge) and two engineers (Pierre-Antoine Morvan and Thibault Martin, from Incidence Technologies). At least 2 people should take turns on site at all times.
Capitalizing on the Route du Rhum
For Eric Ohlmann, Managing Director of Incidence Sails, the schedule was the right one for investing in Lorient. "The objective is to be as close as possible to the offshore racing teams. It's time to take advantage of the lighting of the Route du Rhum on our technical solutions, with victory in 3 out of 6 classes. We are making a significant and lasting return to Lorient where we had an office and a small office for two years. We will gain in speed and reactivity with a floor where we can do service, touch-ups and analysis on the sails."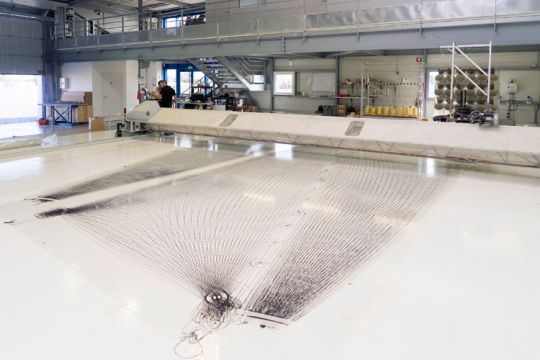 4 sail poles depending on the type of boat
The investment in Lorient is part of the ongoing reorganisation at Incidence Sails. The sailmaker has just created 4 poles linked to the customers and the type of boats:
The offshore racing and superyachts division
The yachting centre
The Classic division
The construction site pole
Each division will work across the board, mobilizing the skills of employees at the various Incidences sites, from Brest to Toulon and La Rochelle. "The idea is to have poles of competence by major families. The offshore racing and superyachts division provides the necessary people and simulation resources to meet the high demands of large boats with large project teams. The yachting division deals with yachts for pleasure craft in IRC or Transquadra for example, by mobilising two people in La Rochelle, but also a specialist in the Mediterranean. The aim is to be able to reflect together on the projects," concludes Eric Ohlmann.