A SEM to deal with marinas outside Morbihan
On the occasion of the Nautic 2018, the President of the Compagnie des Ports du Morbihan, François Goulard, presented the new ambitions of the marina manager. The largest French operator wants to get out of its borders. The status of Local Public Company, which avoids competition, limited the scope of activity in Morbihan. A second structure will therefore be set up under the regime of the Société d'Economie Mixte (SEM) to operate in the extra-departmental area. Its name is still unknown, the economic closure is still in progress with Caisse des Dépôts, Crédit Agricole du Morbihan and Arkéa Bretagne.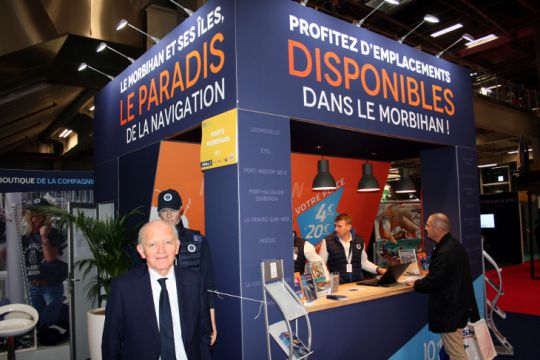 From port and digital engineering to marina management
François Goulard intends to use the know-how and advance acquired by Morbihan to offer various services. According to him, the new SEM will have a triple vocation:
the sale of digital engineering, such as the Passeport Escale, whose company has just been acquired by the Compagnie des Ports du Morbihan
port and urban engineering for the development of the water body and quays
responding to calls for tenders for the management of marinas
A reasoned development
The development schedule for the new SEM will be progressive, says its president:" It will be a prudent and controlled development. We will start with the Breton departments, including the Loire-Atlantique, in the first instance. Engineering services will be able to start quickly. On the other hand, for port management, it is a long-term commercial approach on a multi-year scale. The development schedule for the new SEM will be progressive, says its president:"
What political reception?
When asked by BoatIndustry about the perception of the Compagnie des Ports du Morbihan's initiative by its neighbours, François Goulard sees no problem:" There is no conflict with other departments. The Brittany Region looks at the process with interest. I have good relations with Mr Quernez in Finistère (Editor's note: President of the Syndicat Mixte des Ports de Cornouaille) and with the Loire-Atlantique Departmental Council. "It will be necessary to wait until the next call for tenders to observe the concrete reactions to the arrival of the Morbihan in the neighbouring territories, whether it be communities or recreational boaters.