1st Oceanvolt batteries
Oceanvolt has been active for several years in the market for electric propulsion of boats. Until now, the Finnish company only offered electric motors on shaft lines or with a saildrive base, with the possibility of hydrogenation. For energy storage, it worked in partnership with the manufacturers of Super B batteries, Valencia and Odyssey. While it does not stop these partnerships, Oceanvolt now offers its own 48 V Lithium Ion batteries. The software management developed by the manufacturer allows the coupling of 16 battery modules for a maximum capacity of 30.4kWh.
The manufacturer claims a 45% lighter weight than other LiFe batteries on the market.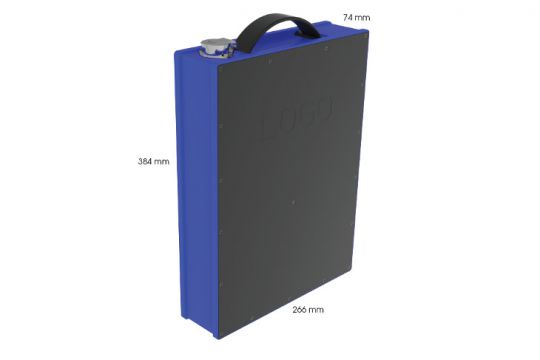 Features of Oceanvolt batteries
Unit dimensions: H = 384 mm W = 266 mm and D = 74 mm
Unit weight: 10.8 kg
Voltage: 48VDC
Discharge capacity: about 1C
Load capacity: approx. 2C
Chemical composition: NMC (Nickel Manganese Cobalt)
Material: Main structure in ABS and side faces in brushed aluminium
Splash-proof. They are not IP tested and should therefore be stored in a dry place
The battery connection cable integrates both power and CAN network information. The connection box allows the connection of 16 batteries. 6 easy plug-and-play connectors (3 input and 3 output) connect the park to the rest of the power grid.