A sailmaker in the heart of La Rochelle
With 2 historic floors, in Brest and La Rochelle, to which is added the Toulon floor, Incidence Sails has 8,800m² of working space. The Rochelais site, in which the company welcomed us, near the Minimes marina, has 1500 m². 38 people work in production. Incidence carries out all the sail manufacturing stages there, using the classic panel assembly process. The 1st equipment represents the majority of the activity there, in particular for the large building sites of the region.
Fabric cutting
The sailmaker receives fabrics from different manufacturers. Its main supplier, the German Dimension Polyant, produces materials according to specific specifications established by Incidence Sails. The majority of the panels used to make the sails are cut on site. Specific hot cuts are subcontracted.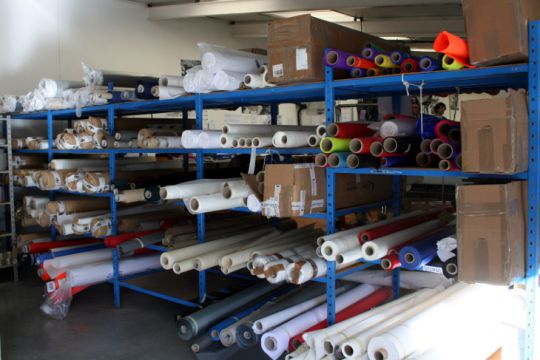 Stored Fabrics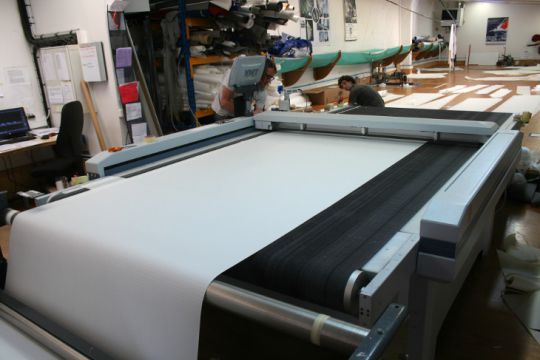 Fabric cutting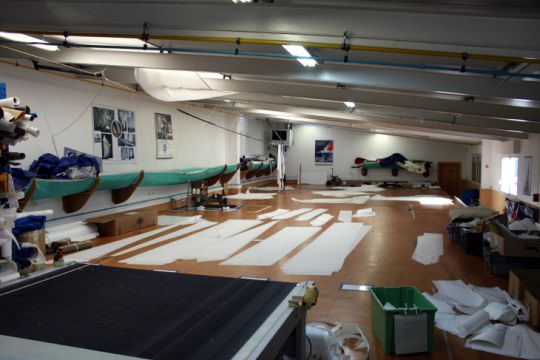 Fabrics after cutting
A machine has been specially designed in-house for the automated production of reinforcements. It saves time and provides better geometry control than manual assembly.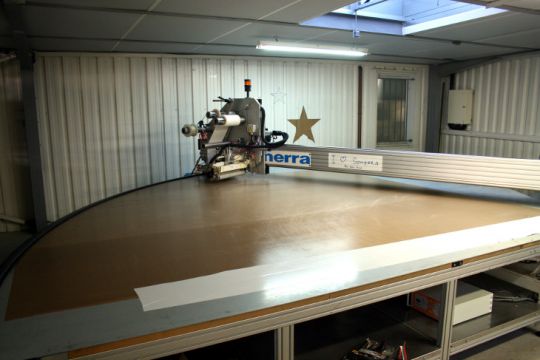 Reinforcement preparation machine
Preparation of accessories
All the accessories are then prepared in boxes, according to the production sheet. The operator will find all the elements needed to manufacture the sail, from the ring to the batten gusset, including the reinforcement band.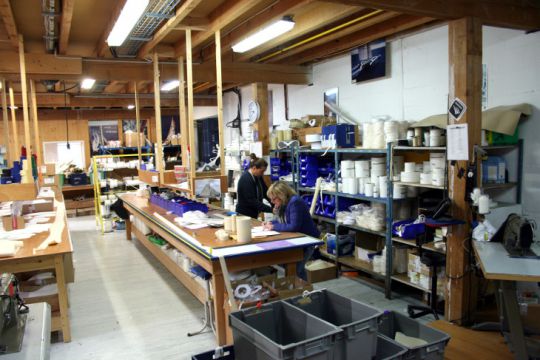 Preparation of accessories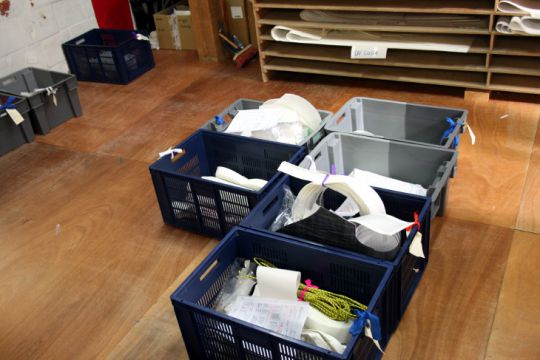 Accessory boxes
Sewing
Finally comes the time to assemble the sails. On the floor there are all colours of fabric, from the white of the dacron cruising sails to the black of the Dfi Panneau, passing by the cream of the great classic sailing boats. Various pits accommodate the sewing machines where the master sailboats are activated.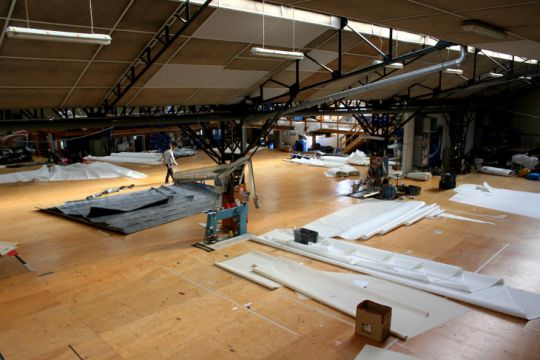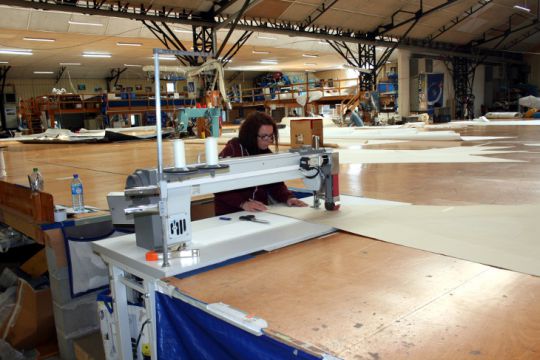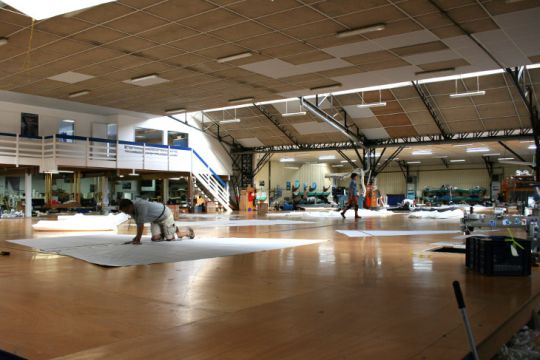 In the mezzanine, two specially equipped stations with a slope to evacuate the fabrics, are dedicated to the manufacture of spis.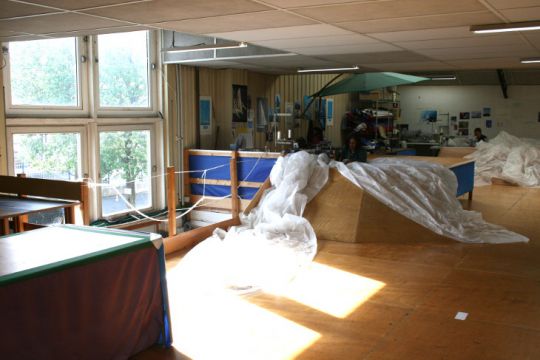 A high-tech factory
The Incidence Group not only produces classic panel sails. On its 1500m² site in Périgny, a suburb of La Rochelle, Incidence Technologies designs and produces the brand's technical sails. An R&D team studies new material developments in the laboratory, thanks to traction benches and tools simulating sail faseying and folding.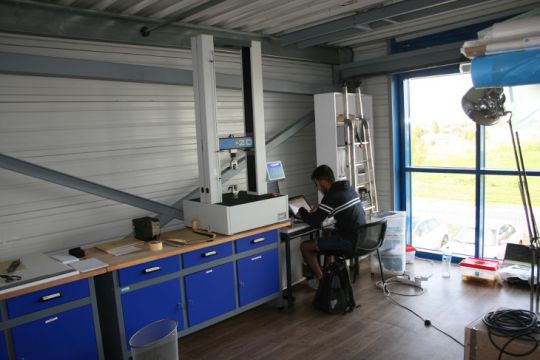 A first machine, bought at Dimension Polyant and modified by Incidence, ensures the production of D4 sails. This is the brand's membrane technology. Fibres are deposited according to the desired orientation and enclosed between 2 skins. These are heated and compacted for a better hold.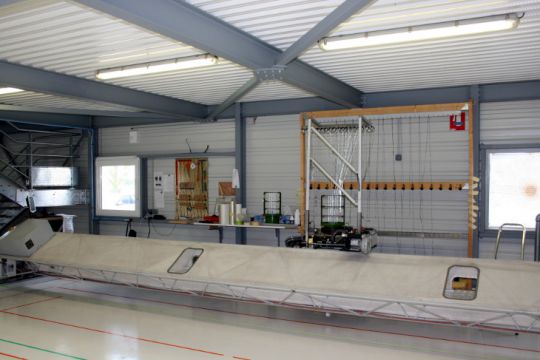 A second machine, kept confidential, ensures the manufacture of Dfi sails. This is the latest technology developed by Incidence. The sails are made by depositing strips of pre-impregnated threads of a thermoplastic resin, according to the directions of the main forces. After baking and compaction, the resin ensures the cohesion of the sail.