A simple to use and versatile resin
West System epoxy products were developed more than 40 years ago by Goujeon Brothers Inc. for the production of wooden boats. Renowned in the nautical industry throughout the world, they are still little used in France. Easy to use and economical, they cover a wide variety of uses, from plaster to adhesive, thanks to the choice of several hardeners and 8 different types of fillers.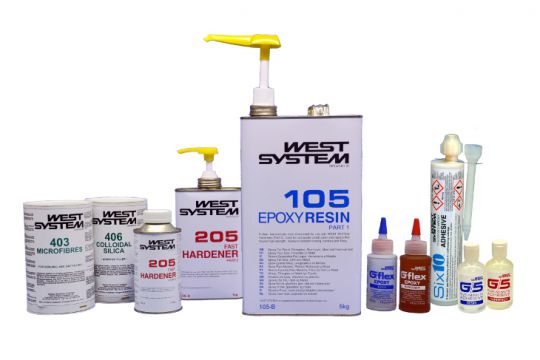 Pumps for resin and hardener allow the mixture to be created as it is consumed. They eliminate the need for a scale and avoid waste by preparing the right amount of product.
West System resins can be used from 5░ C.
Assistance and training for professionals
In addition to the supply of materials, Directeck offers technical assistance to shipyards using West System products. Training courses in the United Kingdom, at the West System for Europe production site, can be organised for boating professionals who so wish.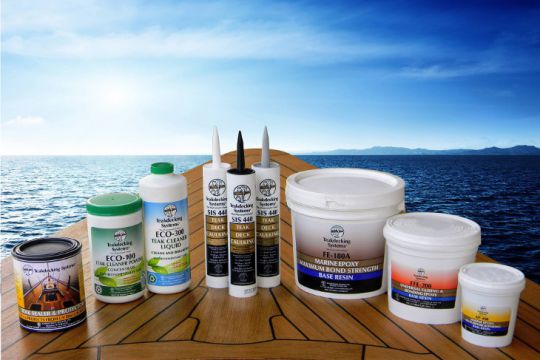 An asset for a wide range of wood products
West System complements Directeck's offer, which focuses on wood. The company supplies shipyards with teak slats and sawn timber for the construction of boat decks. It also produces jointed panels and ready-to-install gratings. In addition, Directeck also distributes the range of seals, adhesives and cleaning products from the American manufacturer Teakdecking Systems.