3Di technology applied to dacron
North Sails has announced a new range of sails, the Nordac 3Di. This is the variation of the 3Di process, which has made the reputation of the sailmaking with high-end fibers dyneema, carbon or aramid, applied to polyester fibers. The new dacron sails, hot and vacuum moulded like their cousins, are marketed under the Nordac 3Di name.
A new boater clientele
Classic dacron sails for boaters now represent a very small part of North Sails' activity. With the Nordac 3Di, the sailmaker intends to reach a new clientele, which it knows little about, according to Luc Joessel, the brand's European marketing manager. Produced in Sri Lanka, the Nordac 3Di sails will be available for sailboats from 20 to 40 feet, a niche in which North Sails has little presence outside the regatta.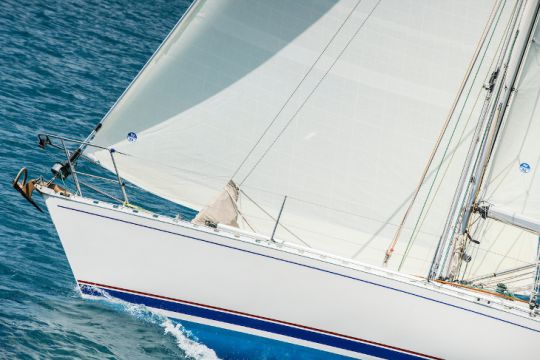 Sails in Nordac3Di
Convincing through technology while remaining affordable
Nordac 3Di will be offered at a rate 5 to 10% higher than the classic dacron at North Sails. If sails remain affordable, it is therefore through technique that the sailmaker intends to convince boaters. Tested since autumn 2016, the sails give satisfaction to the in-house experts. For Luc Joessel, we must not make the wrong deal. "It is a matter of replacing white veils with white veils. The aim is not to save weight, but to achieve a seamless finish and shape that is offered to customers who are not used to it. We want to convince with technique. "
Appointment is taken on the water to judge the return of boaters.