Legacy of the automobile
The car world is more familiar with concept cars than boating is with concept engines. Honda has just presented its engine of the future at the Miami Motor Show. If it is not intended for production, the new outboard must prefigure the evolutions of the marine engine.
Synthesis of Honda experiments
Honda designers started from scratch. Their mission was to imagine an engine concept that could be applied to the wide range of the brand. To do so, they drew inspiration from Honda's experiences in the automotive and aeronautics industries, from the Acura NSX Supercar to the Honda Jet.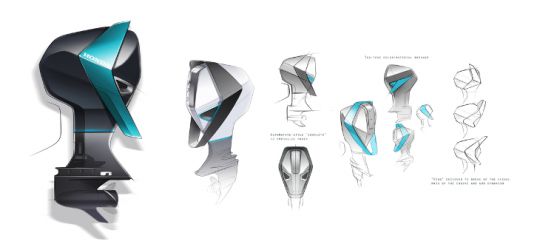 "The inspiration for the design of this engine has been guided by the feeling you have when you are at the helm of a powerful boat, excitement, euphoria and freedom. "explains Will Walton, Executive Vice President of Honda Marine USA.
Design and aerodynamics
The Honda Marine team designed an engine larger than their usual engines. The proportional narrowness of the outboard wishes to give it a more vertical appearance. Honeycomb cowls have been designed to improve aerodynamics.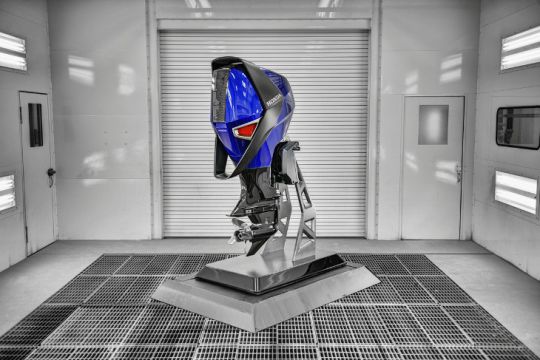 The pearl blue colour, already used for the latest Honda concept car, gives the engine a resolutely modern style.
Commitment to boating
For Honda Marine, this new concept engine is above all a means of reaffirming the brand's interest for the yachting sector. Will Walton insists on this commitment. "Honda Marine's engine concept is a clear indicator that Honda is heavily involved in the marine sector, maintaining its tradition of innovation and breakthrough products in the marine field, with a vision of what Honda Marine's future could be