Unidentified Flying Company
SEAir was founded in Lorient by Bertrand Castelnérac and Richard Forest to prepare boating for the massive arrival of foils. The first brings its expertise in flying boats acquired on the GC 32 catamaran circuit, the second its know-how in the creation and management of innovative companies. As an original start-up, SEAir considers itself halfway between the design office and the equipment manufacturer specialising in foils. Its aim is to develop theoretical knowledge of the flight mechanics of boats and thus to optimize the appendages and their control systems, in order to be ready for the democratization of flying boats, both sail and motor, within a time horizon that it estimates at 3 to 5 years.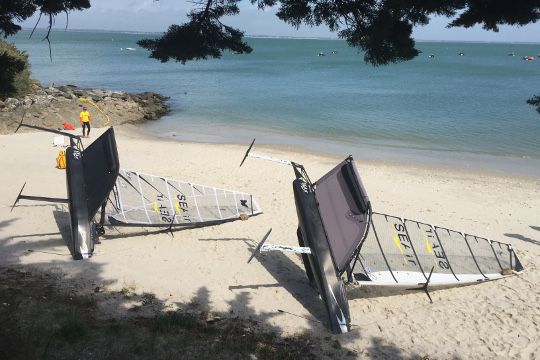 Le Moth, mechanical laboratory
To work on the shapes and production of foils, SEAir has launched a project on the Moth, the most widespread flying boat today, whose size allows for multiple tests. A team has been set up with several riders and the ENVSN, which is testing SEAir's various innovations during the race. A Moth has just been fully instrumented to better understand and model the mechanics of the aircraft's flight. This service could possibly be offered to runners wishing to optimize their boats and their ways of sailing.
Research on the Moth has already led to the development of an innovative foil model, particularly in terms of production and calibration. Several patents were filed on this occasion.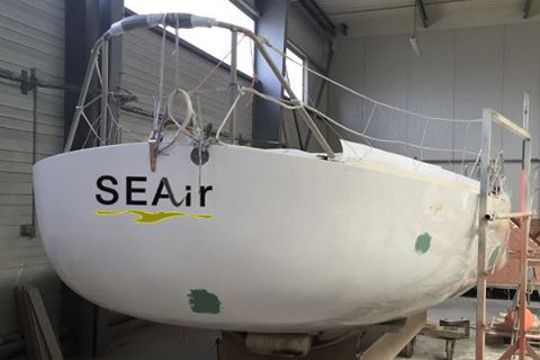 The Mini for a taste of the ocean
To fly a monohull offshore, SEAir has chosen the most famous test platform, the Mini 6.50. For this reason, the start-up bought David Raison's famous Mini 747, not with the aim of racing in the Mini class, but to test it on a light and efficient boat.
The objective of SEAir on this boat is to collect as many measurements as possible and to work on the enslavement and control of the foil in all its degrees of freedom. For this purpose, the appendix is fully instrumented from the moment it is manufactured. The boat should fly in 2017 to achieve an offshore flight reference time, with manual control; an automated control will be developed in a second phase.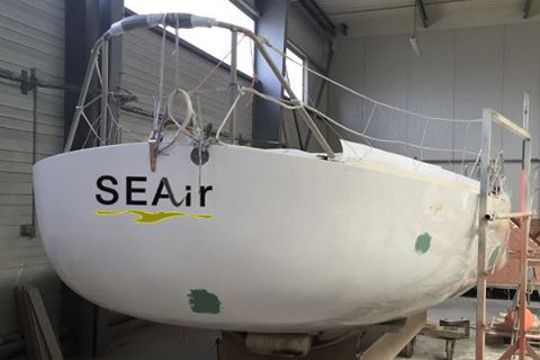 Business in development
In parallel with these two projects, SEAir's team of 6 people continues to develop its activity. Initiated only with private funding, a new fundraising campaign is planned for September 2016. The company is also in the process of being accredited as a Young Innovative Company by the BPI.
3D design and printing services for external customers complete the activity. SEAir is also in discussion with Dynamic Stability System, a pioneer in "non-flying" foils, to be the approved integrator in France.