A range for all loads
Previously only available for working loads of 800 kg and 1.2 T, the 6 new models IB 5.4, IB 7.2, IB 9, IB 12, IB 15 and IB 18 now enable all customers to achieve a maximum working load of 6 tonnes with the textile axis technology developed by Ino-Rope. The company from Concarneau thus meets the majority of the classic pulley requirements.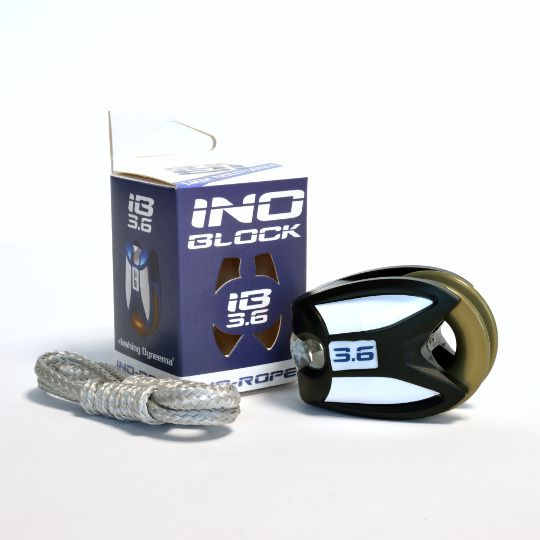 Technical optimization for the series
Tested aboard victorious racing yachts such as the IMOCA Banque Populaire or Maître Coq, the pulleys have been reworked by the Ino-Rope design office in order to adapt them to series production.
The geometry of the sheave has been modified: its shape has been optimized to reduce the contact surface with the textile axis, and reduce friction and wear.
Work was also carried out with Actuaplast on the plastic hulls of the pulleys. In order to absorb the shocks that can damage the pulley and the boat when the sail is making, a softer plastic has been developed. It thus increases the service life of the pulleys and their ageing.
A textile ringot system has been designed by Ino-Rope in order to offer 3-strand hoists using Ino-Blocks.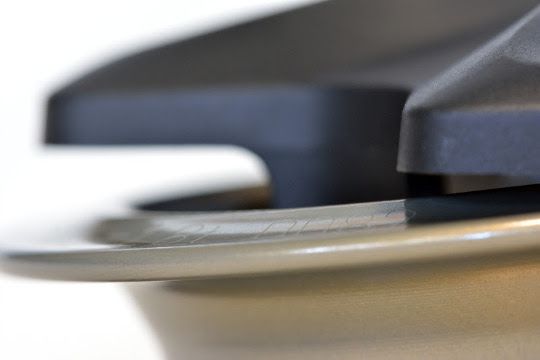 Compactness and design
In order to attract as many customers as possible, Ino-Rope has also reworked the look of its pulleys, with a more modern design and a matt finish. Ino-Blocks have also gained in compactness and weight.