Neander Shark diesel outboard: small power and big torque
The technical development of diesel outboard engines has a long history. Its concrete and commercial outlets are few and far between. While two British and Scandinavian brands are developing high-powered engines, the German engine manufacturer Neander Shark has opted for more modest outboards. Its worldwide distributor, Yanmar, presented its DTorque 111 model at the La Rochelle boat show. The name sums up the difference with a traditional petrol engine. The manufacturer displays the outboard's maximum torque, 111 N.m, and not its 50 hp power. For a comparable torque, a conventional 4-stroke petrol outboard displays double the power.
The Dtorque 111 is a twin-cylinder block of 800 cm3, equipped with a patented system linking 2 connecting rods and 2 independent crankshafts to each piston. This architecture makes it possible to transmit high torque and reduce vibrations, thanks to a contra-rotating device.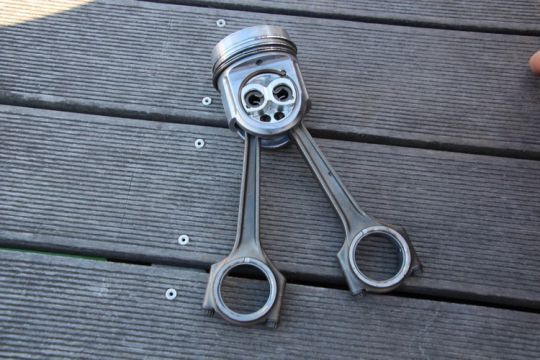 Economic and technical advantages for the professional yachting environment
Neander Shark targets a niche market with its diesel outboard engine. The high torque and a 402 N bollard pull will appeal to the marina manager for its towing and pushing capabilities and manoeuvring assistance. The use of diesel avoids the need to carry gasoline and its storage, which is a regulatory requirement on board large pleasure craft. Low consumption (11 L/h at full speed and 4 L/h at 1200 rpm), as well as maintenance intervals of only 250 hours, limit operating costs. "It becomes interesting from 500 hours of sailing per year," says Thierry Berest of Yanmar, distributor of Neander Shark. "A study with the Cannes City Council for its 5 boats used in water management shows that the investment pays for itself in 5 years."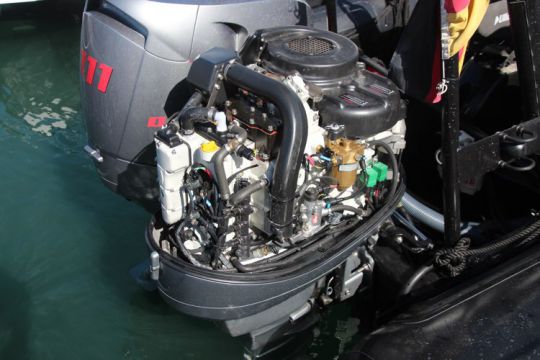 What ecological sustainability?
While the economic and technical arguments are obvious, the question of fuel and pollution remains. Diesel engines are less and less present on the road because of particulate emissions. Should they be developed at sea? By being better suited to use than a petrol equivalent with lower consumption, does the port service vessel emit less pollutant? We have not been able to do the calculation. It should be noted that for the same use, the development of electric propulsion could lead to the emergence of a more popular and a priori more ecological competitor.