It all starts with a huge coil of stainless steel wire with a diameter of about 1 cm. This wire is led to an automatic forge. It is heated by induction to 1100°. Fire red, it passes through a hydraulic press that gives it a first shape, then a second blow that gives it its final shape. Every 2 seconds, the press forges a shackle. Earmuffs required!
On another pestle, the cooled part is then sheared to its final shape. At the Wichard site, 150 tons of stainless steel are passed per year and 15 tons of waste are recovered.
The quality of the forged part depends above all on the quality of the tooling. These tools are designed by the design office and manufactured on site on a 5-axis machine. The tools are regularly re-machined to ensure that they are always perfectly accurate.
Once deburred, the parts leaving the forge are finished in blasting machines. With a mixture of water and "stones", these machines run for several hours (often overnight) to polish the surface and give the shackle the shine it is known for.
Finally, each part according to the final shape required will be machined (thread) and bent (shackle, snap hook). In the end, it takes 53 steps to make a single forged shackle!
All these steps are controlled with impact tests on stainless steel (Charpy Sheep test), resistance tests and penetrant testing to look for surface defects, micro cracks in which traces of rust appear over time.
Established in Thiers (63 Puy-de-Dôme) for 100 years (the company celebrates its centenary in 2019), Wichard has 2 sites. One with the automatic forging described above, the other with manual drumsticks to forge larger parts. Real manual work, the handling of these drumsticks requires skilled workers (it takes 3 years of experience to be a batter). Today, Wichard has 120 employees and produces about 120,000 stainless steel parts per week.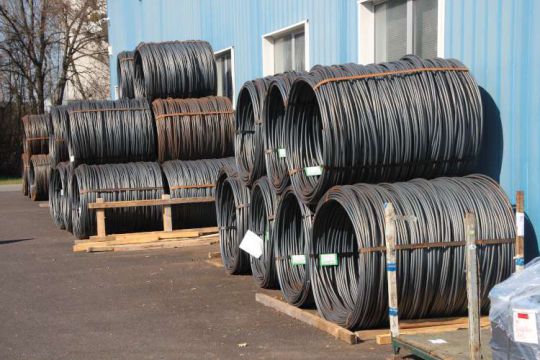 Stainless steel wire coils waiting to be forged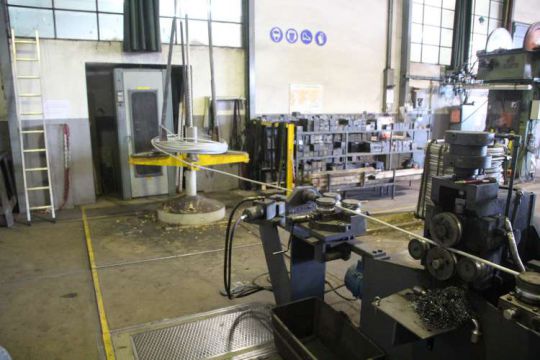 The coil is regularly unwound to be guided to the forge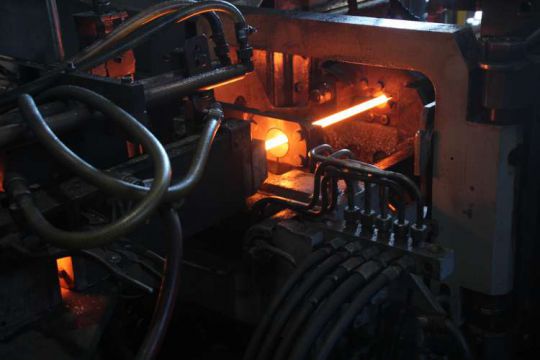 Before being forged, the wire is heated by induction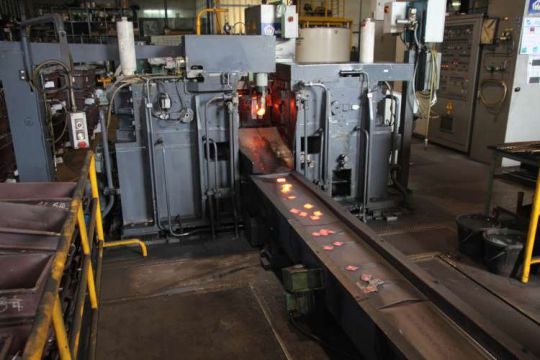 The hydraulic forge presses every 2 seconds. The parts that are still red fall on the conveyor belt.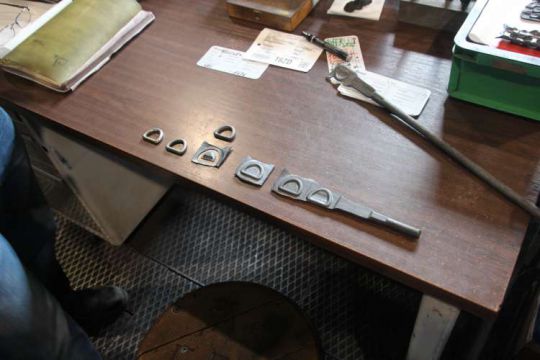 From right to left the steps of passage in the forge with the cutting at the end.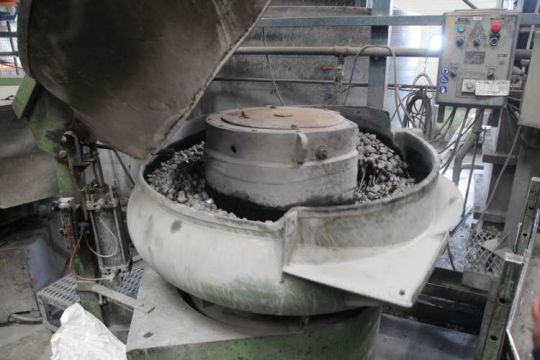 The parts are then passed to the polisher which rotates for long hours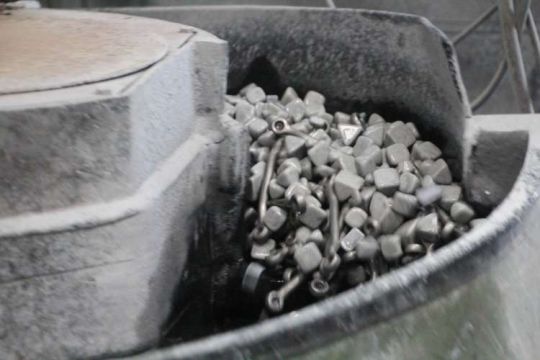 The shackles are mixed with the stones to be polished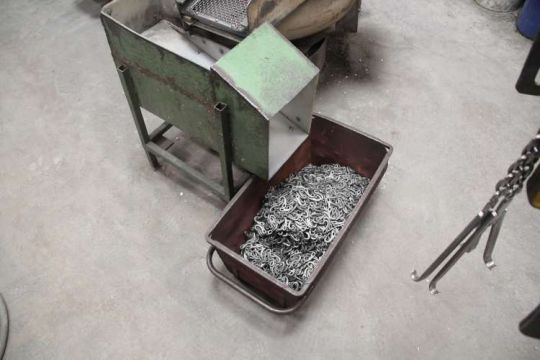 After one night, the stainless steel parts shine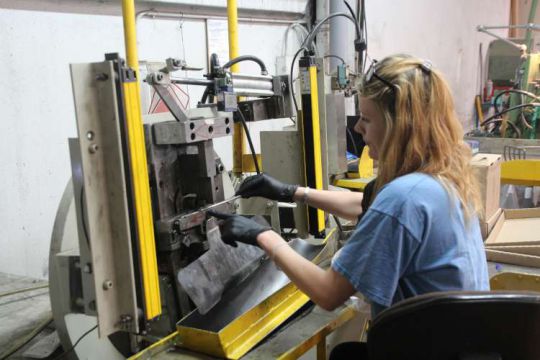 They can be cold bent with this hydraulic bending machine to be shaped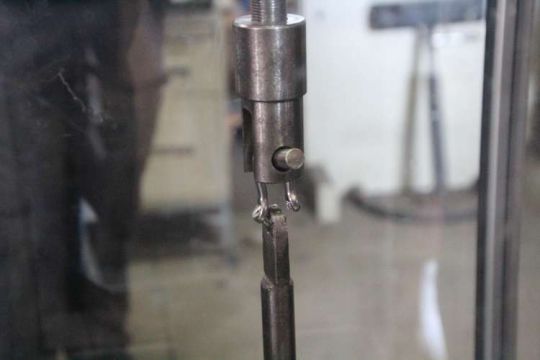 Tension bench tests validate the strength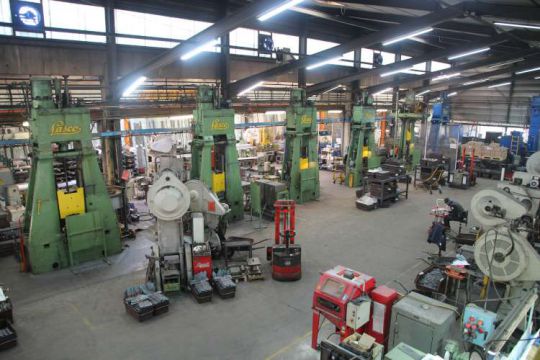 The other part of the factory gathers the manual drumsticks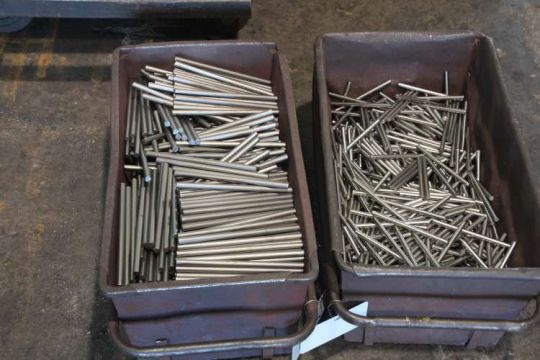 The stainless steel bars are cut before being heated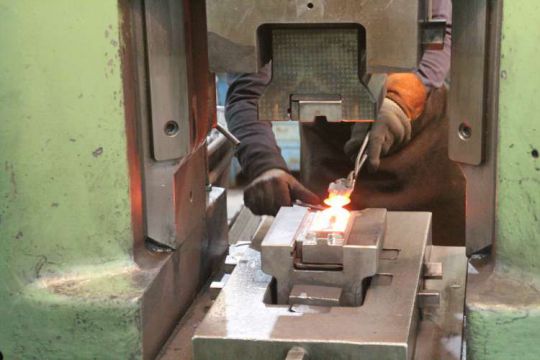 The operator positions the heated rod under the pestle...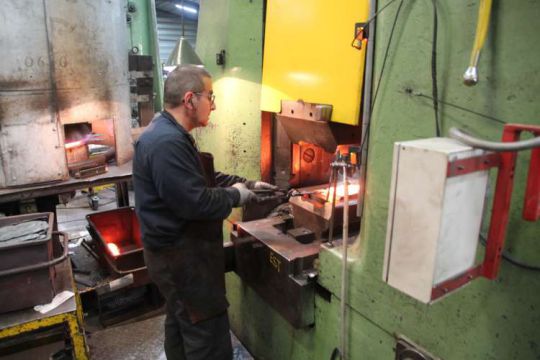 ... and drops the pillon so that it gives shape to the piece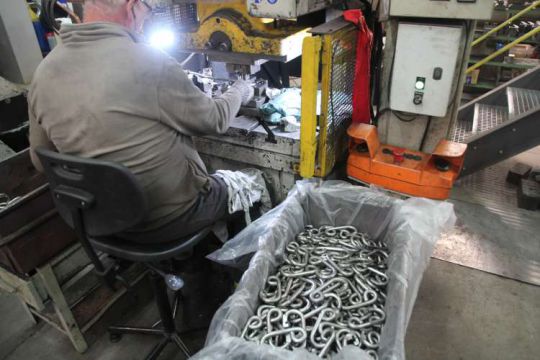 The parts are then finished manually

Behind the factory, the bucket for recycling unused stainless steel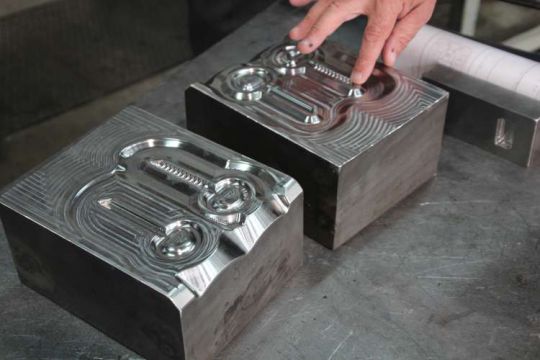 To manufacture a forged part, the stainless steel heated to red is pressed between these 2 tools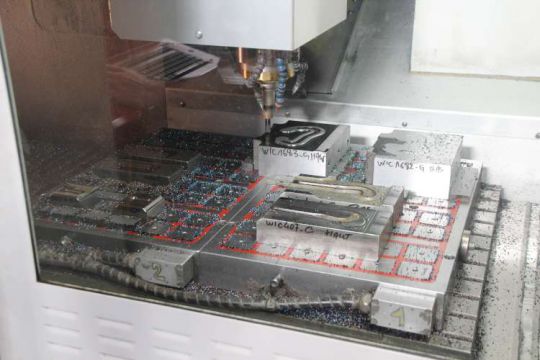 The tooling is manufactured on site with a CNC machine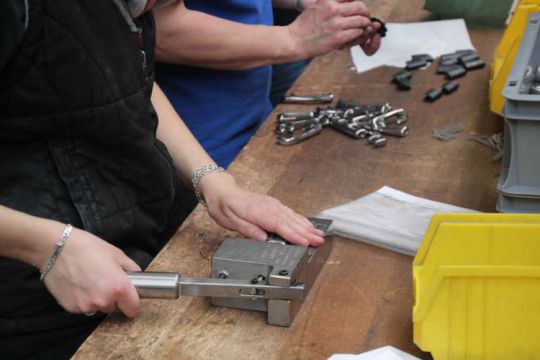 Small hands assemble the different parts of the carabiners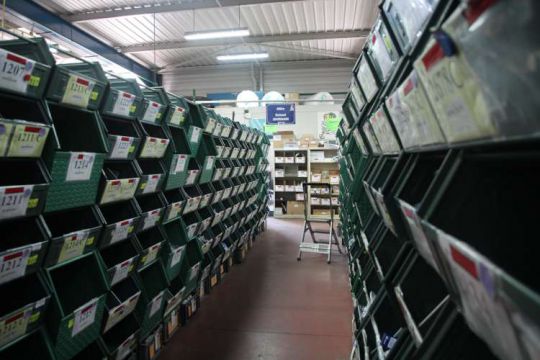 The store is waiting to store the shackles before leaving for the resellers