After the announcement of the new 350 hp Suzuki and the latest 300 hp Mercury V8, Yamaha is now positioned in the very large outboard category with a 425 hp! No doubt Yamaha wanted to position itself with more power than Mercury's 400 hp Racing?
This new outboard is built on a 5.6 litre V-8 cylinder (the largest for an outboard). A big novelty, this engine will be powered by direct injection: the injectors are directly installed in the cylinder head and not in an injection bar as on the competition. It will be the first direct injection 4-stroke engine. Evinrude with its 2-strokes already uses this technology of long date. This 4-stroke has a double overhead camshaft with timing chains (no belts). On the technical side, this engine will have an integrated electric steering.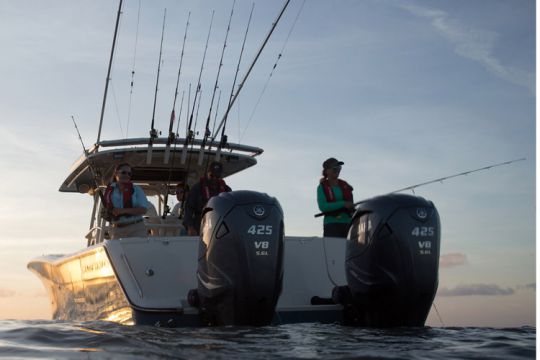 For the moment, no data sheet has been released yet and we are looking forward to some data like the weight of this big V8. An important data to know on which type of transom we will be able to install it.
The official European launch of the new toy is scheduled for September 2018 at the Genoa Boat Show in Italy.