Reciprocal exchange of patents
The heavyweight inboard engine, Volvo Penta took in July 2017 the majority in the U.S. manufacturer of high-power gasoline outboard engines Seven Marine. In parallel with this operation, an agreement was signed by the two companies with Cimco Marine AB, manufacturer of Oxe diesel outboard engines. It concerns a reciprocal exchange of patent licenses.
Cimco Marine obtains access to the entire portfolio of innovative solutions patented by Seven Marine in the field of high-power outboard engines.
Volvo Penta and Seven Marine are licensed all of Cimco Marine's patents, except the belt drive system, for all outboard gasoline power and for outboard diesel power over 400 horsepower.
Apart from the exchange of rights, no compensation is payable between the companies. The agreement plans to explore greater collaboration in the future.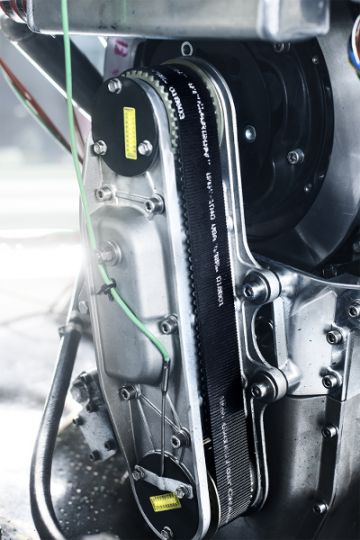 Belt drive system for diesel outboard Oxe
No manufacturing agreement
Andreas Blomdahl, president of Cimco Marine, while welcoming the agreement, insists on its limited framework. "It is very positive that our companies, each in its own way world leader in its field, find a way to work together. This agreement strengthens Cimco's position in the market for diesel outboard engines with less than 400 horsepower. In the agreement, Seven Marine and Volvo Penta obtain neither a production license for this segment nor our belt drive system."
A door to high-power diesel?
This agreement, overshadowed by the takeover of Seven Marine, is further proof of Volvo Penta's interest in outboard propulsion. While all outboard engine manufacturers are turning to high power, like Suzuki, which has just released a 350 HP model, and the standards are adapting to the installation of 3 or even 4 engines on the transom, Volvo Penta has a card to play. In the current trend, one can wonder if, next to the Seven Marine outboards, the Swedes will not want to work on outboard diesel engines of more than 400 HP. In any case, we have to expect something new soon.