On the Yanmar stand of the Paris Boat Show, you can discover a surprising outboard engine. A model that runs on diesel and announces 200 hp..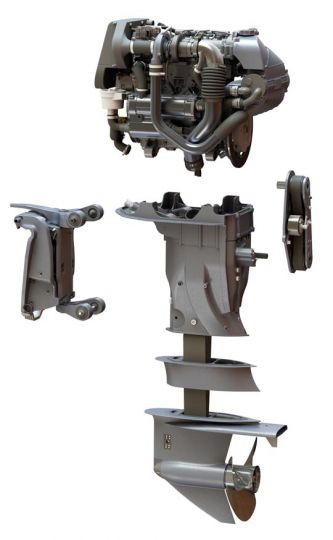 On the top, a General Engine block 4 cylinders of 2 liters of cubic capacity. This motor is typically installed horizontally, like a car engine, unlike the outboard motor usually installed vertically. On the side, we notice the turbo compressor.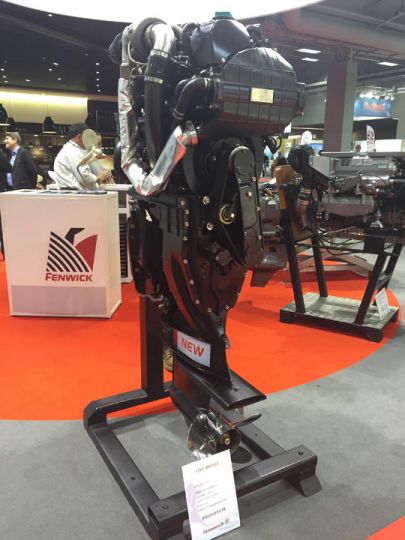 At the rear a large belt connects the connecting rod outlet to the lower engine. In the outboard foot, another belt, this time in an oil bath, drives the propeller.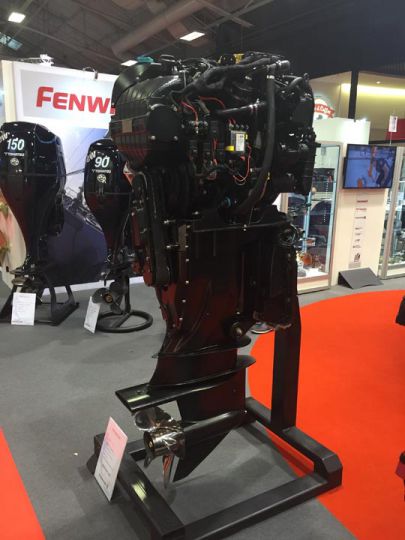 This surprising technicality makes it possible to obtain an engine as light as its gasoline counterpart. In addition, the belts avoid power losses from the angle gearboxes (mandatory with a vertical motor), thus transmitting all engine power to the propeller.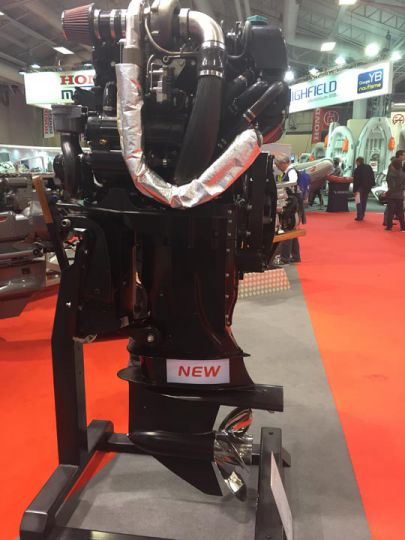 This surprising machine has been developed by the Swedish company Oxe Diesel to respond to very specific markets such as the military for example who do not want to embarrass themselves with several fuels.
But for all those who wonder about the opportunity to install this engine on the transom of their pleasure boat, know that despite all the interest of the device, its price is double its gasoline counterpart... It cools our craze a little !