The safety of the sailor
Launched in the 1990s, the TPS suit is used to protect sailors from misfortune at sea. But for certification reasons, Guy Cotten stopped marketing his suit in 2017. Only the second-hand market was left to buy one.
"The TPS suit is the strength of all skippers. We were thinking of restarting production, because some models are more than 20 years old, but it's a market of niche?; we only sell 50 to 100 pieces a year and the standard for certification costs 30?000 euros" explains Mr Bertholom, Guy Cotten's director.
A new and improved GST combination
At the request of the racers, the equipment manufacturer has nevertheless decided to put its TPS back on the market. To do this, the company has approached Louis Duc, who was shipwrecked on his Class40 in the Transat Jacques Vabre 2019 off the Azores.
"Having used it recently, we contacted him to find out what areas for improvement to work on. The shape and threading remain the same, but we've added a few more details." details Mr Bertholom.
The changes are as follows :
A knife to cut off the ends
A strap on the hood to keep the beacon antenna out of the water to ensure proper operation.
An inside pocket to hold identification or money
An orange colour in order to be better visible by the rescue services, the old colours - red and blue - not being sufficiently noticeable.
A thickness increased by half a millimeter.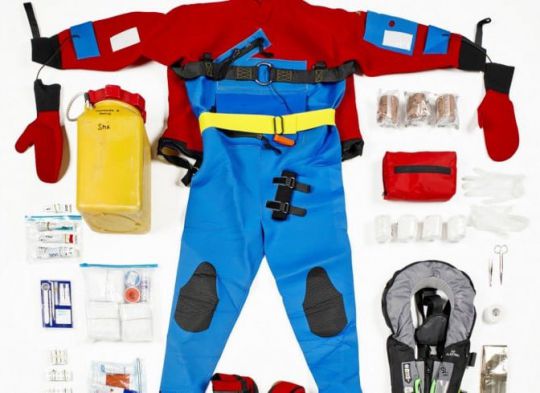 A prototype validated by the skippers
The prototype of this new suit was presented in July 2020 to around fifteen skippers, including François Gabart and Yves le Blévec, and validated by the offshore racing community. The director will also present this new version to the Figaro racers on the Solo Guy Cotten.
While the GST is mostly used by ocean racers, some ocean cruisers also use it to secure their trips.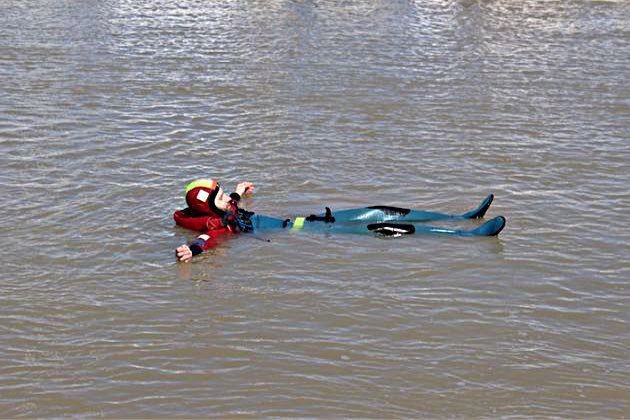 The second-hand market is still going strong
"The old GST is still up to standard and can be continued if revised. It is still available on the second-hand market", explains the director of the French establishment.
Before registering his suit, Guy Cotten will first make sure to validate a well-finished product. The company is currently looking for a laboratory to carry out the certification tests and hopes to be able to market its new suit in early 2021. The old model was marketed between 700 and 750 euros, Guy Cottent is currently studying the new rate of its GST.
Pending the replacement of all the old TPS suits, those of the competitors in the Vendée Globe 2020 will be checked before the start of the single-handed round the world race.