RiverRock takes over Fairline Yachts shipyard
The British builder of high-end motorboats Fairline Yachts comes under the control of an investment fund. RiverRock, which acquired a stake in August 2019, becomes the company's majority shareholder. The management team, led by Peter McNulty, remains in place.
Strengthening a pillar of British boating
Fairline Yachts, which was put under administration in 2015, was finally taken over in 2016 by two Russian investors, Alexander Volov and Igor Glyanenko. The latter remain in the capital, but indicate that they are refocusing on their core activities, which have been strongly impacted by the Covid crisis19 and recent oil price trends. "By taking a majority stake, RiverRock demonstrates its continued support and confidence in Fairline Yachts. This investment secures our financial future and ensures that we can continue to deliver on our long-term strategic plan for the brand," said Peter McNulty, Chief Operating Officer of Fairline Yachts.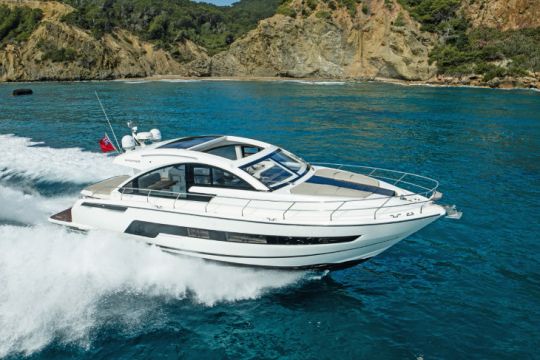 Recent months have been marked by a restructuring of the Oundle-based yard and the announcement of 240 redundancies. The new owners feel that they have enabled the yard to achieve the right size to cope with the crisis linked to the Covid19 pandemic, while maintaining its place in the nautical industry. "The company has taken difficult decisions to adjust the business as a result of the extreme challenges linked to market conditions. This has better positioned the company and better aligned it with the strategic plan in terms of production and regional growth. This new investment by RiverRock gives us the capital and executive capacity to accomplish long-term growth plans," said McNulty.