Cancellation of the Monaco Yacht Show 2020
The Monaco Boat Show will not take place in 2020. Informa Markets, owner of the Monaco Yacht Show (MYS), made the news official on 26th June 2020. " The 30th anniversary of the Monaco Yacht Show is confirmed for September 2021 " announces the British group to avoid the cancellation term.
Discussion with the professionals of the yachting industry
The decision follows a series of twists and turns beginning in mid-May 2020. The Superyacht Builders Association (SYBAss), comprising 20 of the largest yacht builders in Germany, the Netherlands and Italy, and the Large Yacht Brokers Association (LYBRA), comprising 8 major brokers, announced at the time their intention not to participate in the Monaco Yacht Show . In particular, they questioned the quality of the consultation with the MYS organisation. To ease tensions, the organisers proposed on 25 May a non-profit version . Today, they are finally relying on the conclusions of a dialogue they present as renewed with the exhibitors and the yachting industry to cancel MYS 2020.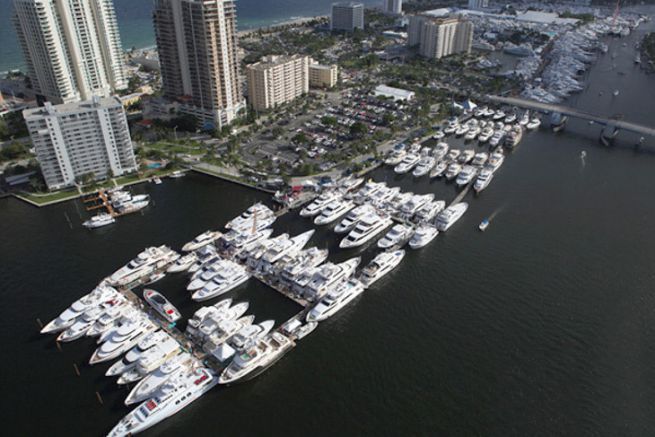 Favouring the American yachting season
As a result of the Covid19, a large proportion of yachts and superyachts remained in the Caribbean and the United States. Having only carried out the traditional convoy to the Mediterranean, some of the planned boats will not be in the region for the MYS. Informa Markets, also owner of the Fort Lauderdale International Boat Show, therefore indicates that it favours this show, scheduled for the end of October 2020, to support the activity of the sector with more than 900 exhibited boats and 100 superyachts.
The consequences of the cancellation of MYS 2020 for the rest of the Mediterranean fairs are still difficult to assess. Will the exhibitors refer to the Cannes Yachting Festival or the Genoa boat show? Without being able to answer this question, Sylvie Ernoult, commissioner of the Cannes show, regrets the news. " It's too bad for the industry. We are complementary trade shows and we all work for the industry, with common exhibitors. "