Confirmation of the holding of the Mille Sabords 2020
The Mille Sabords has been organised for 36 editions by an association bringing together professionals from the nautical and yachting industry on the Rhuys peninsula in Morbihan. Cancelled in March due to a health crisis, its general assembly was held in early June. The members confirmed that the 2020 edition of the second-hand boat show at Le Crouesty, from October 29th to November 1st, will continue. " The context reinforces the mission of the association, present since the beginning, which is to help the nautical professionals of the Crouesty. We sometimes tend to forget it when everything is going well, but today it confirms that the show has completely taken place. You just have to see the pleasure of the shopkeepers when we brought the posters announcing the Mille Sabords 2020 "explains Sylvie Desmots, the new general coordinator of the event.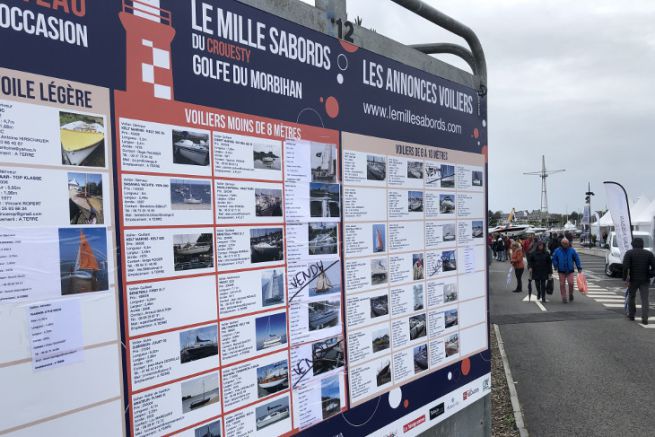 Encouraging first commercial returns
Registration for the Mille Sabords is now open, with special sales conditions. The organization undertakes to carry forward the deposits paid for the 2021 edition or to reimburse them in the event that the event is cancelled. " We've had a good reception for the first contacts made since the deconfinement. We are already receiving the registration files " rejoices Sylvie Desmots.
From an organizational point of view, the situation seems favourable. " A study was conducted by the office on the feasibility of the exhibition with the sanitary standards. With an average attendance of 15,000 visitors during the day and 4,000 people simultaneously on the 4 hectare site, the conditions are good "says the manager.
While the recession could favour the second-hand market and yachtsmen could shun major events, the context seems to benefit shows like the Mille Sabords. While it is too early to say, the 2020 attendance figures will be an interesting element to imagine the evolution of boat shows, at a time when local events on a human scale are becoming increasingly attractive.