In order to know and understand the situation of nautical professionals, we contacted them to take the pulse of the profession. In order to draw up a complete portrait, we interviewed signs distributed all along our coastline.
In order to make a more precise statement and better understand the situation during containment, the priority was to preserve the physical integrity of the persons. To this end, the vast majority of companies have put in place the necessary procedures and found ways to limit the loss of activity.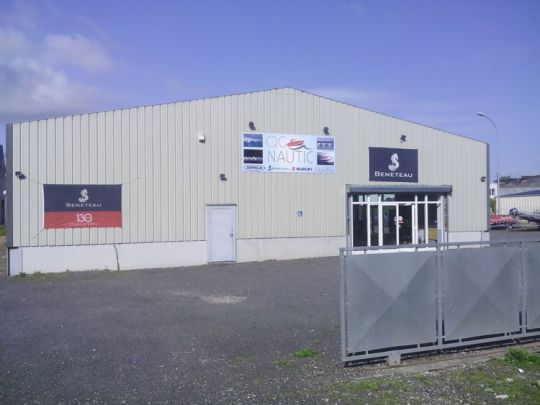 Recovering the delay
Clearly, the smaller the company, the quicker the recovery. Some, such as MMG in Vannes, which specialises in transportable boats, have only been out of business for a week.
"We were able to work as long as we had parts", says Hervé Corbel, its leader, "and since May 11th all the boats we hadn't launched, delivered or overhauled because nobody could move, we've just done 3 months in one."
Limiting losses
Further south, near the deep blue sea in Mandelieu, the situation is different, as it is oriented towards international tourism, rentals and social events: "After maintaining a permanent activity during the confinement, we end up at a level of 50% of normal," reports Jean-Marc Graglia, boss of Marine Moteurs Côte d'Azur. "In June, we won't achieve the same figure as last year: new boats don't arrive, engine orders are cancelled. And what are we going to do in September with 80% of winter activity dependent on professionals such as charter companies, taxi-boats and those involved in events? The hangars are full of boats and we don't know if we're going to launch them," concludes Jean-Marc Graglia.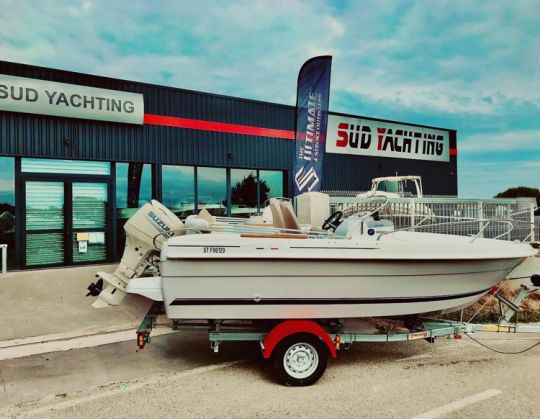 Staying alert and planning
On the western side of the Mediterranean, Jean-Louis Metge, manager of Sud Yachting in Bouzigues, handed over the overalls to help his team keep up with the pace after deconfinement: "After the first week of preparatory deconfinement, business has picked up again, we are at maximum. But the situation remains complicated, because a majority of suppliers are teleworking, not to mention transport, we are living a real nightmare. Since May 17, we have done some unexpected business with new customers, fortunately I had anticipated my stock orders and our next deliveries can't be scheduled before mid-July." In spite of his well-filled order book, Jean-Louis Metge wonders about the post-season: "I'm not shouting victory, because the problem is that we're living on what we have today!"
In Haute-Normandie in Dieppe, where the clientele is mainly local, Quentin Gremare from Nautic HQ, doesn't want to be euphoric either, despite a growing level of business: "During the period of confinement, we did everything we could to make ends meet, we worked on what we had in hand, I even sold a boat, but we had to do short-time working. As soon as we reopened on May 11th, we blew ourselves up, people are coming back, I have the impression that some boaters want to enjoy themselves following this event. My main fear is mainly related to the delay due to the lack of delivery, I just received 15 boats, 15 engines and 15 trailers, and it was impossible to prepare them all at the same time. In addition, as the port of Dieppe is under construction, handling has been limited, preventing the boats from being launched, and my schedule no longer allows me to carry out pre-season maintenance. If the activity in June is identical to that in May, the delay will be recovered, but it remains to be seen what the winter will be like", Quentin Gremare concludes.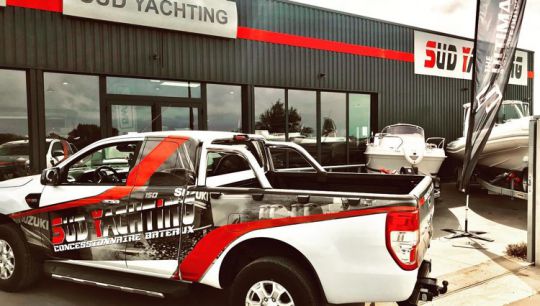 Dealing with frustration
On the Charente-Maritime side, where the clientele is quite varied with yachtsmen and professionals (mainly oyster farmers), José Nadau boss of José Nautic in Marennes confirms that the deconfinement has been a rush and ironically: "It's going badly, the customers don't understand that I give 15 days to intervene, or accept it with difficulty. Especially since delivery breaks by carriers are still frequent." A situation that José Nadau considers extremely stressful, customers are constantly asking for it: "During the containment period, the business volume fell by 25% over the 3 months compared to 2019, and should recover some of it to close at a 20% drop. At the moment, we are putting the cash boxes back into balance, because we are overactive, but how can we do that when we have little cash", José Nadau concludes.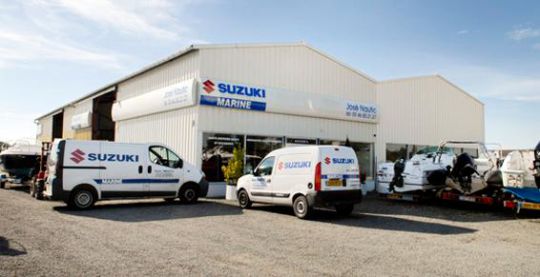 Manage the day-to-day and its cash flow
Once the shock of the confinement passed, everyone went back to work to recover, with obviously some geographical areas more stressed than others. Still disrupted by deliveries, day-to-day management remains the priority to maintain activity and cash flow. The question no one dares to answer remains: what will the business be like after the summer holidays?