Taxation of pleasure boating in support of the nautical sector
Like the entire French economy, the boating industry is impacted by the economic consequences of the Covid-19 pandemic. While the government has already declined many sectoral measures, the Federation of Nautical Industries (FIN) does not wish to remain on the sidelines and proposes to elected officials the implementation of a financing mechanism. "The symbolic idea is that the taxation of yachting should serve the sector. The DAFN (NDLR: annual fee for the francization of ships) and the pleasure boating licence together bring in about 60 Meuros. We would like to see 25%, i.e. 15 Meuros, dedicated to the sector" explains Fabien Métayer, the association's general delegate.
The DAFN is already financing the recreational boat deconstruction sector to the tune of 3% (a share that should normally increase) and the Conservatoire Naturel du Littoral. The share targeted by the FIN is the share that still goes to the general State budget.
Anticipate the after season and boat shows
The Association wishes to obtain answers to give visibility to the nautical professions. "We are currently in the eye of the storm, with a moderate recovery, but we have to anticipate the difficulties. It's now that we have to shape the aid systems to better absorb the economic shock of the post-season. We had already started the discussion in other ways, but we have decided to make our proposals public so that we can have answers before the summer," contextualises Fabien Métayer.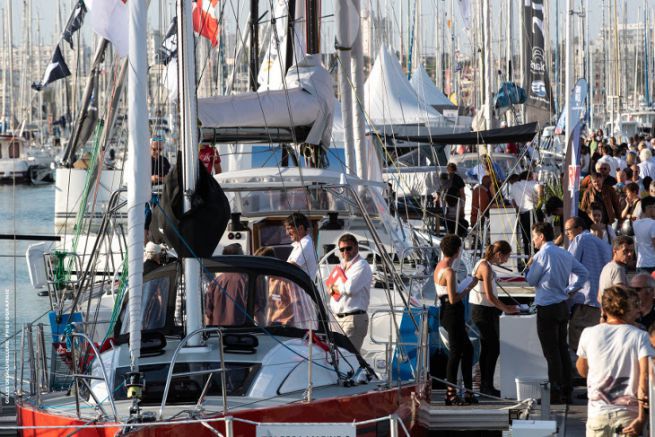 The funds collected should help the industrial sector. Two main mechanisms are envisaged. Support for the French boat shows in Cannes, the Grand Pavois and the Nautic should enable professionals to exhibit at a lower cost. "The aim would be to reduce the cost of exhibiting and transporting boats by 25% and to maintain the quality of the shows," Fabien Métayer points out.
To support exports, French shipyards going to international trade fairs, such as Boot Dusseldorf, the Miami boat show or METS Trade would benefit from financial aid from the State.
Complementary to aid to tourism
The new scheme complements the one recently obtained for nautical companies linked to the tourist industry. The FIN recently indicated that it had recently obtained the addition to the list of beneficiaries of the government's Tourism Plan of recreational boating businesses directly linked to the sector, such as boat hire companies. "These are 2 complementary aspects. The fate of companies connected to tourism but not totally dependent on it remains to be seen. A reflection is underway on a mechanism via a third party validating this degree of dependence" concludes the FIN's General Delegate.