As usual, the 2021 nautical season should open with the Cannes Yachting Festival (from Tuesday 8th to Sunday 13th September 2020), as at the beginning of June the organisers announced the continuation of this event, followed in France by the Grand Pavois in La Rochelle (from Tuesday 29th September to Sunday 4th October 2020).
Before knowing the next government announcements on the rules to be respected in this type of event, BoatIndustry has approached some professionals of the nautical industry to know their feelings on a possible presence or participation in the Cannes event.
Catching up on lost time and preparing for the new season.
The end of the confinement period brings us all back into a social and professional daily life with its constraints (distancing, disinfection...). With summer fast approaching, everyone's obligation is to make up for lost time to respond to the demands of the market thanks to this newfound freedom. By habit, this spring period is also the occasion to prepare the return to school in September and in particular the so-called autumn fairs.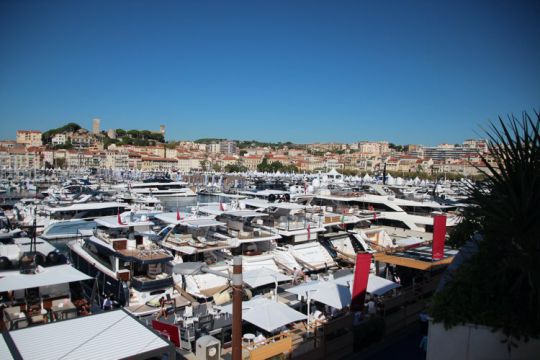 A logical questioning
Generally speaking, three recurring questions come up about the Cannes Yachting Festival:
This show is international. So what will be the attitude of foreigners, whether they are visitors or exhibitors?
How do you deal with crowded aisles?
What are the procedures to be followed before, during and after a boat visit or test drive?
This does not prevent the players from the South of France from being fervent defenders of the maintenance of this event which has become unavoidable.
Be present in Cannes under certain conditions
Nicolas Benveniste, president of Servaux in Marseille, explains: "In business terms, the Cannes show is essential. An important part of our customers come, suppliers and manufacturers wish to maintain it", and he confirms: "if Cannes takes place, I'm going! »
Paradoxically, some foreign boat manufacturers are already saying that the show will not take place, a statement that came to the ears of Thierry Nanique of MD Boat in Les Issambres, while the interested party confirms the event's interest in business.
Others validated their participation with guarantees in case of postponement or cancellation of the event, such as Lomac: "After having asked ourselves a lot of questions and even if we are still asking ourselves this question because of the financial commitments linked to payment deadlines", reports Pierre Carpentier, sales manager for France, who insists on the fact that far too many points remain unclear to project themselves into the preparation of the show.
Finally, some like Frank Hillen, distributor of Brig RIBs for France, is more dubious about his participation in the Autumn shows: "The shows are already expensive, we still have to participate in them. There will be fewer visitors and if attendance falls, what will be the return on investment? To validate your registration, you have to pay a deposit and I don't want to lose it, even if I'm ready to participate. »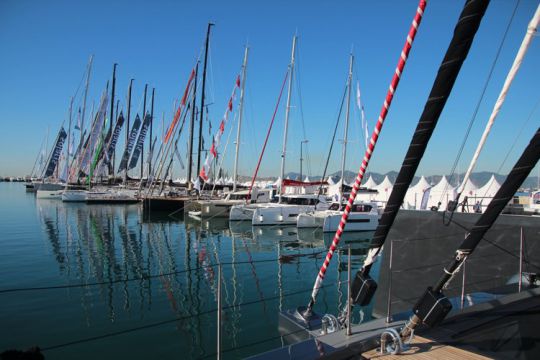 Imagining a different model for limited budgets
For the future, Frank Hillen imagines that a return to local fairs with a lean organization remains the most cost-effective solution. As Jérôme Caillaud LBC Nautic in La Baule says: "I wonder if the current crisis does not offer the opportunity to try different things rather than maintaining events without knowing if the clientele will be there or the sanitary conditions that will be imposed. "Isn't it the right time to get started?
Limiting costs to make your investment profitable
In short, participating in a trade show such as Cannes has a significant cost. Many questions about organization and participation remain unanswered. The sinews of war is not to spend money unnecessarily, risking to put a strain on the treasury already greatly weakened by the crisis.
Uncertainty is the order of the day, even if there is a slight breeze of optimism. But the watchword is to limit unnecessary risk-taking and to ensure a return on investment that is unfortunately difficult to assess.