Use AIS data to compare your boat's performance in real time
The Windbag software was born in the minds of 2 Figaro skippers, Benoît Mariette and Gwénolé Gahinet. On the occasion of the Solitaire du Figaro 2015, they are developing with David Leven from the company Teck Mor a tool for comparing boat performance in real time thanks to AIS. "Windbag retrieves the NMEA data, the course and speed of the AIS targets, then smoothes them over a given time step. This provides more relevant data than the instantaneous AIS values. The concept is simple, the interest is that the architecture of the software allows to process a large volume of data" explains Benoît Mariette.
The user can display the data for 2 time steps of his choice, for each of the boats in the race that he chooses to follow. A short time step will guide short-term tactical choices, while a larger time step will help in making strategic decisions. "With a 20 minute step, you can see if it's the right time to take a nap for example" illustrates the skipper.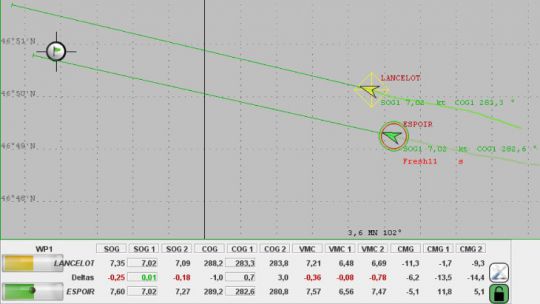 In its latest version, the software integrates a visualization on a background map, with a colorful comparison of the boats in the race. It also integrates other AIS targets and collision risk information, allowing use as a safety tool.
Windbag is popular in ocean racing
The software tool has won over many ocean racing skippers. Known in the industry by word of mouth, it has found its place on 9 of the top 10 boats in the Solitaire du Figaro 2019. It also equips many IMOCA boats and was used by Dongfeng's sailors in their victorious Volvo Ocean Race. Teck Mor and its 2 partners are now developing customised tools for offshore racing to be aggregated with the Windbag software.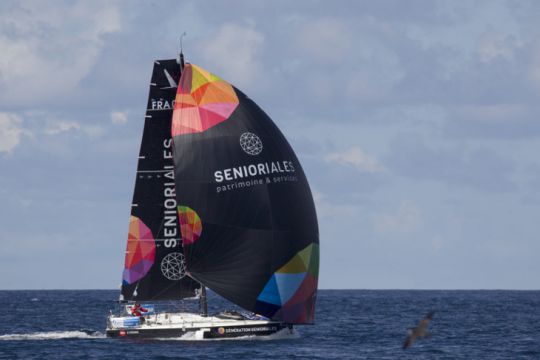 Benoit Mariette, skipper of the Figaro 3 Generation Senioriales and Gwénolé Gahinet are at the origin of Windbag
Opening Windbag to enlightened boaters
Teck Mor, owner of the software currently marketed by ROM Arrangé, and its inventors, would now like to distribute the software more widely. "Today, we developed the software mainly because it amuses us. Since it is popular with runners, we think it's a shame that others don't take advantage of it. We had first contacts for amateurs on the Transquadra. The new version, which is more user-friendly, is adapted for racers who sail coastal or offshore as on the Fastnet or the Giraglia" concludes Benoît Mariette.