A platform dedicated to professional skippers
The Capt'n Boat internet platform was born in December 2019. It connects yachtsmen and professional skippers with customers looking for crew. The skipper creates a profile gathering his personal information, experiences and diplomas. Boat owners, whether professionals or private yachtsmen, can also publish advertisements specifying the proposed mission, the ports of departure and destination, as well as the schedule. An algorithm then suggests profiles to them. "We now have around 550 skippers in the database. We have taken advantage of the drop in containment activity due to Covid-19 to further improve the efficiency of the algorithm. Our customers are, for example, boat rental companies who wish to move their fleet according to the season, or professionals for yard to yard convoying. There are also private individuals looking for coaching, even if we are currently insisting on the development of the professional clientele" specifies Laurentine Simonet, the company's communication manager.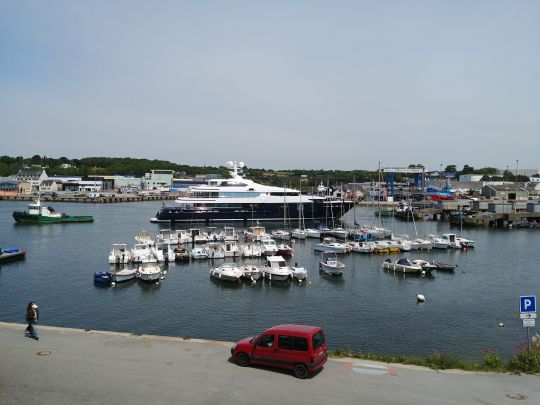 Supporting the resumption of commercial boating following containment
Like the economy as a whole, recreational mariners have been hard hit by the consequences of imposed containment and the cessation of shipping. "There has been a drop in activity with traffic on the site halved, which can of course be explained by the closure of ports and the ban on navigation for professionals and private individuals, but since the end of April announcements have been published. People seem to be preparing the exit from containment. This is good news," rejoices Laurentine Simonet.
Although the young company has suffered the slowdown in shipping, it intends to regain the momentum gained in the first few months of 2020 through commercial operations. "We are going to abolish service charges until June. The commission will be reduced from 18% to 10%, which covers bank and insurance costs," the communication manager explains.