In these uncertain economic times, it is legitimate for a business leader to solve the down-to-earth problems of everyday life. Thus, preserving a minimum production level while guaranteeing to his human and economic environment, a reassuring framework is an obligation to be able to resume normal activity on the day of recovery.
In addition to the daily routine, the future of pleasure boat builders also lies in an active commercial presence through a product plan that is constantly evolving and a presence at boat shows. BoatIndustry questioned Rhea and Alubat, two French mid-size manufacturers particularly active on their product evolution.
Ensuring the health of its employees and producing
For the Rhea site, the priority was initially to preserve the physical integrity of all employees. It therefore closed its premises at 12 noon on 17 March and resumed work on 30 March with a light team. Production resumed in order to finish the boats awaiting delivery. This resumption was made possible thanks to the implementation of means and procedures guaranteeing the distancing and non-propagation of the virus. ? Since 20 April the yard has returned to 100% of its workforce, the yard continues to produce at 70 to 80% of its capacity ", says Alex Pinet, General Manager of the site.
For its part, Alubat, after a period of 15 days of production stoppage, took the opportunity to put in place health rules and procedures for the protection of people. ? Since that date, the production level has increased modestly to reach 85%, with the objective of reaching 100% by May 11th "says Hakim Rahmoun, Director General
For these two shipyards, a recurring problem remains the lead time for the supply of certain parts, as some suppliers have still not reopened.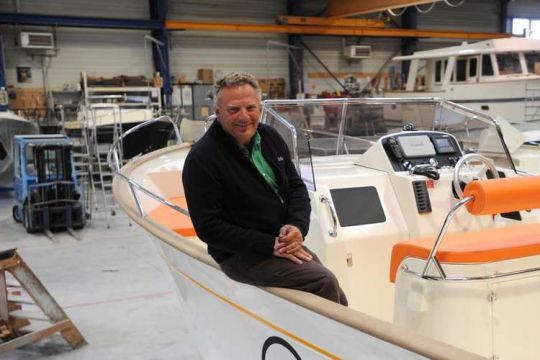 Keep your product plan
For Rhea, the first priority is to deliver customer orders with a minimum of delay, then to produce and prepare the new products for the Autumn fairs (Cannes and La Rochelle) which generally follow on from the Paris and Düsseldorf fairs. ? Rhea continues to develop his product plan, but wait and see what happens.. ", insists its leader.
The approach is different for Alubat. ? The design office, less solicited by production, works thoroughly with the architects on our new projects, mainly the evolution and renewal of the range. Regularly solicited for custom boats, Alubat has taken advantage of this to listen better to prospects and also to get closer to the professional boat market ", says its leader. For Alubat, this is a good time to work on its product offering.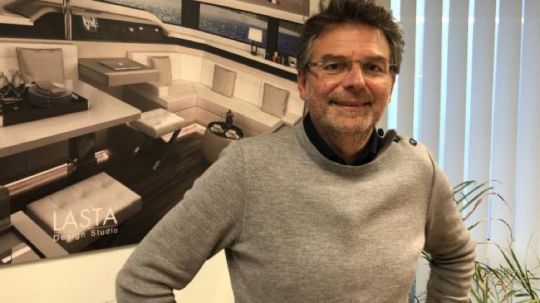 The back-to-school fairs
Alex Pinet de Rhea's questioning is whether the Autumn shows will be maintained and what will be the procedures to follow," he says because if a boat has to be disinfected after each visit, it won't be possible to hold a salon ?.
On the subject of fairs, like all actors, Hakim Rahmoun wonders: "... I don't know if it's a good idea to have a fair, but it's a good idea to have a fair Alubat would like to participate in the Autumn fairs. But if they are cancelled, we will probably plan a more important deployment at the Nautic in Paris ?.
Preserving the company and its values
In this very special period, Rhea and Alubat seem to share the same philosophy: to produce boats individually and to secure the tool to ensure a quality service to the customer. The main thing remains to protect the company as a whole in the short and medium term: be it on a human, technical and commercial level.