Guaranteeing access to marinas for professionals
Although it has been impossible to welcome customers in shipyards and fittings stores since the introduction of containment in France, many professionals have continued their activity, ensuring the maintenance, mechanics and preparation of boats for the 2020 season. Initially closed to everyone, some marinas have gradually reopened for professionals. The working group set up by the Federation of the Nautical Industries (FIN) and the various regional and national associations of marinas, exceptionally united on the dossier, has enabled the dossier to evolve. " We meet once a week to discuss the difficulties encountered locally by our professionals and to liaise with managers "explains Fabien Métayer, General Delegate of the FIN. On 23 April 2020, the General Secretariat for the Sea sent an instruction to the maritime prefectures of all the metropolitan and ultramarine frontiers to standardize the decrees taken locally and allow professionals to access port infrastructures (slipways, technical and crane areas) in all marinas and also to navigate in order to transport boats to their berths and moorings.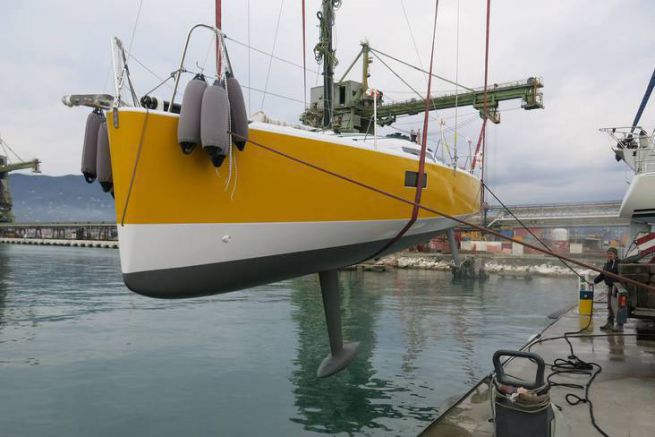 No group ordering of equipment, but sharing of good sanitary practices
While many professional organizations chose to place bulk orders of hydro-alcoholic gel and masks to facilitate the return to activity of their members, the NIF ultimately ruled out this option, preferring to share knowledge. " NIF has launched a survey to determine the requirements at the outset of containment. Working groups identified the sources of supply and distribution of masks and equipment, but the shortage and inflation on these products led to a price level that was too high. There was therefore no group ordering. Moreover, the needs are different between the river rental, which favours washable masks for its public reception staff, and production, which already works with P2 or P3 masks and already has suppliers. Some members also have equipment provided by local authorities who have taken over the file. We have therefore preferred to focus on the health framework and the sharing of good practices, barrier gestures according to the nautical professions "says Fabien Métayer.
Preparing for the 2020 sailing season
The association also intends to prepare for the arrival of boaters on the water after deconfinement. It will propose to the government measures to practise boating while avoiding the spread of the virus. " Our will is to obtain the freedom to sail from the beginning of the deconfinement, on the principle of freedom to move = freedom to sail. But we must show the government that boating companies are responsible. There may have to be exclusions based on practices. It is obviously not the same to go boating for a boater-owner who goes from his home to his boat with his own family or to rent a boat used by someone else 2 hours before. We are going to propose a framework resulting from the shared reflections before May 11th. "concludes Fabien Métayer.