An association for yachting professionals in Concarneau
The port landscape of Concarneau has seen the birth of a new player. The Groupement des Professionnels du Nautisme de Concarneau was created in the 1st quarter of 2020. " The aim of the association is to federate all the yachting companies using the port: the Trégunc shipyards such as IDBMarine and Marée Haute, the fittings and equipment manufacturers, the dry port, offshore racing with Kaïros, Macif and the Mini 6.50 training centre, and institutions such as the INB and the Glénans "explains Stéphane Hébert, the manager of Cornouaille Gréement, elected 1st president of the association. The office is completed by the shipyard IDBMarine and the store Accastillage Diffusion Cap 190.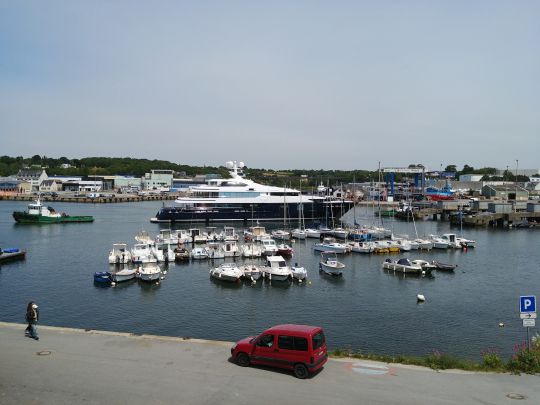 A necessity in the local port context
The port of Concarneau encompasses all facets of maritime life, from professional shipbuilding to fishing and passenger transport to the Glénan. Boating and ocean racing developed with the arrival of Mer Concept, François Gabart's company. " In the local port context, only yachting and ocean racing were not represented by an association. There was a demand from politicians to have a single entity as a way of exchanging with the industry. The aim is to convey our needs to our contacts, which are the Syndicat Mixte des Ports de Pêche et de Plaisance de Cornouaille, the CCI and the Brittany Region "says Stéphane Hébert.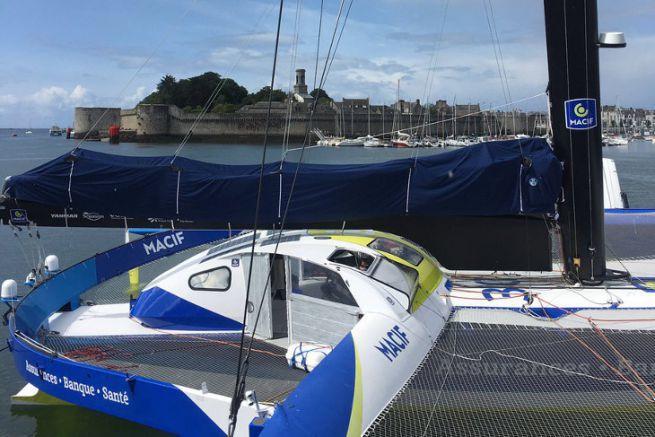 Port handling and development
Managed by several entities, the port of Concarneau has been the subject of various development plans. Yachting intends to play its part and the association has raised several issues. " We need a dynamic port. The first issue on which the association is working is handling. There is a need for a crane on the port. A crane on the fishing harbour is being used right now, but it's not viable in the long term. The question is where and how to put it. Another issue in the current files is the issue of the gas station at the marina, which is currently closed. There is interest in the development plan for the harbour as a whole "concludes Stéphane Hébert.