Cornouaille Gréement, a member of the GIE de voilerie All Purpose, based in Concarneau, opened in January 2020 a new floor for the production and repair of sails. Installed in the building adjacent to the historic site on rue des Bolincheurs, in the port area of the Finisterian city, the new tool has a surface area of 250 m². It replaces the existing 80 m² floor created in 2013. "We keep the 2 buildings. The first is now entirely dedicated to the rigging activity (Editor's note: Cornouaille Gréement is agent Selden), while the floor almost completely occupies the new building. There are 3 operational workstations for the sailmaker and arrangements are being made to install a 4th one in the future," explains Stéphane Hébert, manager of the company.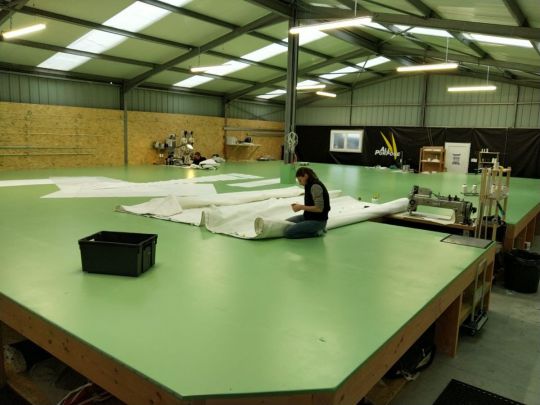 Accompanying the growth of the sailmaking business
The new equipment is part of the dynamic of the company founded in 2009 by Stéphane Hébert. Started around rigging and seamanship, the activity expanded to sailmaking in 2013 with the creation of a floor and the recruitment of a sailboat. A partnership with the sailmakers Voile Océans de Brest and Roscoff enabled Cornouaille Grément to produce new sails and repair them with the Voile Océans brand. At the end of 2018, the 3 sailmakers decided to integrate the GIE All Purpose, Cornouaille Gréement keeping its independence from the Brest and Roscoff sailmakers. "With this course, we have moved to a national scale, above our Finisterian agreement. This has enabled us to take advantage of the group's strength in terms of pooling resources and skills, particularly technical expertise in new materials and fabrics. I had been working for 2 years on an extension to have more space and one more person. The integration to All Purpose has boosted the phenomenon" explains Stéphane Hébert.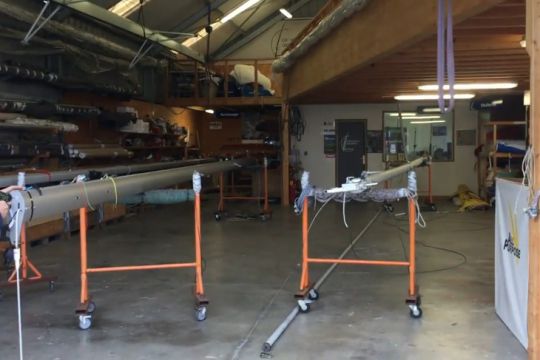 Thanks to its new floor, All Purpose Concarneau will be able to widen its customer base and improve its service. "We're going to gain in reactivity with an extra person on the floor (Editor's note: 2 employees in sailmaking and 1 employee in rigging plus the manager as reinforcement). We also have the possibility of making "big boat" sails like a Cigale 16 that we've just delivered. The objective, before the Coronavirus crisis, was to go from around thirty sails in 2019 to around fifty in 2020. We'll see what happens" concludes Stéphane Hébert.